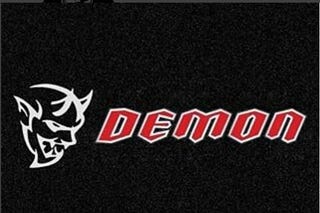 FCA Announced today that they're bringing the Dodge Demon to the New York Auto Show in April.
Could this be the ultra track ready, wide body Challenger ADR shown to dealers, and that we've seen driving around Michigan the last several months?
Per CEO of Dodge Tim Kuniskis, "Most cars attempt to be everything to everybody. Then there are the rare few that revel in a single objective, rendering them totally irresistible to a subculture," said Tim Kuniskis, FCA's head of passenger car brands. "The Dodge Challenger SRT Demon is conceived, designed and engineered for a subculture of enthusiasts who know that a tenth is a car and a half second is your reputation.".
They'll be regularly releasing videos over the months leading up to New York. The first one is up on ifyouknowyouknow.com.
http://www.dodge.com/en/ifyouknowyouknow/