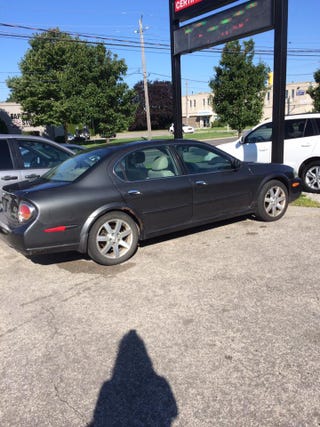 My mum put this picture up on Facebook. That's the Maxima, being sent off to wherever crap cars go after being sold. I should probably be more sad about it: this is the car I passed (and failed) every driver's license exam in, what I drove on an epic road trip to Ottawa and Montreal, and what I did a lot of driving in.
However, it became a bit of a rust bucket, and to replace the windshield and suspension would have been more than the car was worth. So, it's gone. And what's replaced it?
A new CR-V. Only seven kilometres on it when my mum bought it. I'll give an Oppo review of it whenever I head back to Toronto (probably not until the end of the year). But my mum is happy, and that's what matters.
In other news, that's another person who has bought a new car that isn't me. Oh well. My girlfriend's Elantra GT is good for the time being.