Now that the Disco is about to become a proper OL rig, she wants to stop DD'ing it. She is beholden to the comfortable seats of modern Volvos, I am swaying her to something a bit more luxurious and Asian. My recommendations Genesis Sedan 5.0 or Lexus GS350 F-Sport. (These will be used cars, but acutally the options are endless as we have ludicrously close ties to the Tennessee dealer auctions. In the process of checking some inventory at the dealer that is a child company of mi esposa's company, I found this
(Disclaimer, not the actual car, the dealer photos are quite poorly)
http://www.cityauto.com/vehicle/stock/…

Highlights:
2013
25K miles
No Microsoft Sync (thank you)
and it is already cheap as hell, meaning that when the dealer markup goes away and we only pay doc fees, it will be down right ridiculous.
Now, neither of us have driven it, but the wife actually liked it and didn;t mind the 6-speed because price/mpg/potential for fun/fold flat seats.
So the next step is to see if she likes how it drives. Although part of me wants to try to get something RWD.
I want her to let me buy this, and I am planning on going to see it this week.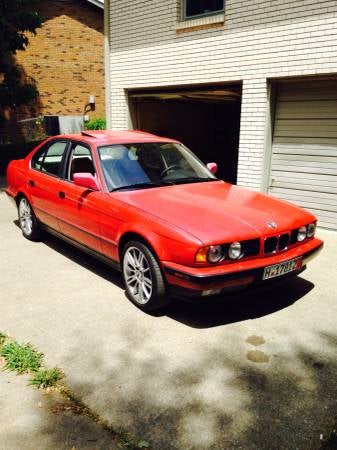 Manual, 535i E34 from 89. How difficult could it be to DD this?