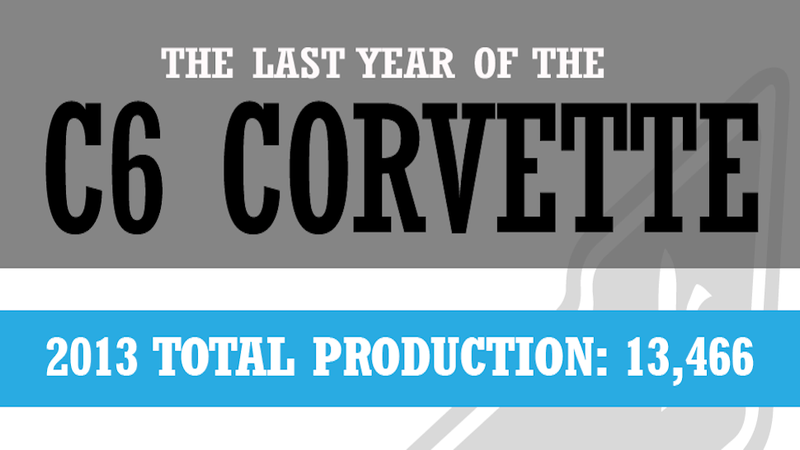 The Corvette is in transition. Dealers are discounting the C6 and marking-up the C7.
Earlier today I came across final (2013) production data for the Corvette C6. I took it upon myself to capture the more interesting aspects of that data in an infograph of sorts. Below is that image.
As a long time Corvette owner seeing the C6 go away is saddening, but I can't wait to get my hands on the 2014 Stingray.
Enjoy!