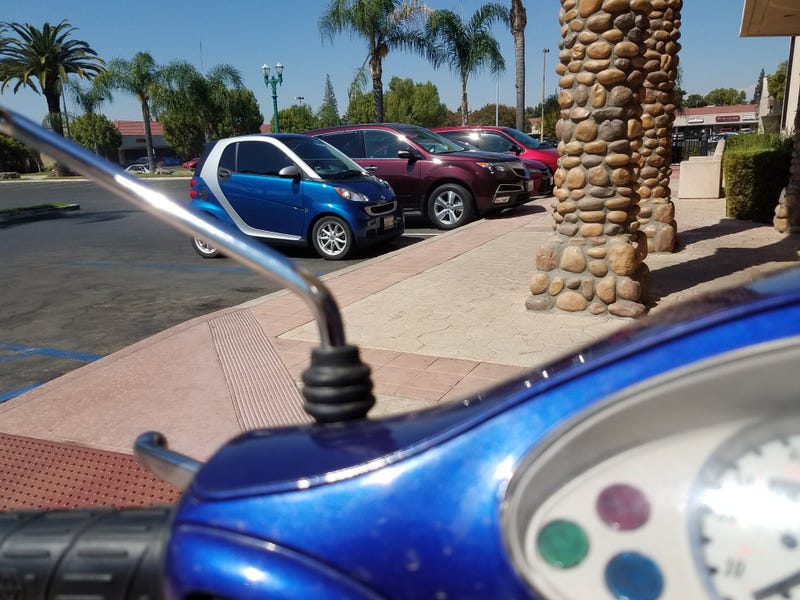 I took this picture the other day, ans was going to post it as Miss Mercedes bait, but I never got to it. So good morning, you can change your handle but you will always be the Smart car girl to me. I have something good today, something bad, and it might get ugly.
I am kind of excited. I have been invited to teach a Mandatory Continuing Legal Education class for a local bar association today. We have to take these things to maintain a license, and there are specic categories we have to have, including Elimination of Bias in the Legal Profession.
So I am speaking on gender discrimination in the business of law. The numbers are horrifying, and we are one of the worst industries in this regard. I have spoken on this before, and it wss well recieved. What is interesting this time is that the first slivers of data concerning transgender lawyers is becoming available, as the first studies began in 2013. These studies are important, because they force us to take stock of the reality within the profession. I went to law school with a transgender woman 25 years ago, and it took a lot of fucking guts for her to chase this profession, especially back then.
I did not know her well, but I followed her career from afar. She died a couple of years ago after a crazy, mad career that only she could have had as a transgender Republican in Vermont. If you knew her, pour one out for Karen Kerin, who was a totally unique individual.
Anyway, I am excited to talk about this and make the old white guys squirm. But I also want to push our profession to do better.
Full Disclosure of my hiring:
1 white male (me)
1 Hispanic male attorney; 1 Persian female attorney
3 Hispanic women, 2 white women on staff.
Apparently, there are already 2 complaints about me speaking. I have referred to some of the controversy that surrounds me, and the media attention it has brought. 2 local attorneys (plaintiff personal injury attorney and a divorce attorney) have read some of the ugly allegations against me, and objected to my appearance. The Bar said that nothing had ever been adjudicated against me, and they are not going to act on unproven allegations.
This might be an interesting day. Sorry for the long post. Have some Sunchaser interior.