I haven't even had my S10 a month and I'm already planning how it's going to be modified over the course of my (hopefully very) long term of ownership.
It's pretty, uh... extensive and expensive.
The Exterior
Its starts with new paint. I'm thinking Silver Ice Metallic like on newer GM products. Everything that's red now would be silver in addition to the "chrome" bar on the grille. The faded grille insert would be repainted black. The lower part of the front bumper would remain black. The dual pinstripe on the side of the truck would be redone in Victory Red to keep some of the original color of the truck on the truck.

The front Chevy badge would be replaced with a black one with red outline. The S10 badges on the door would be black and their attached Chevy emblems would be done to match the one on the front of the truck. Rather than a plain tailgate Chevrolet would be written across it in Victory Red similar to how it is on my dad's Silverado.

The chrome bed rail caps would get tossed and replaced with black plastic caps. Tri-folding solid cover for the bed. Fog lights where the tow hooks would go on the front of the truck on 4WD models. White signal lights to replace those orange ones. Side exit exhausts behind the rear wheels on both sides. And to top it all off 17 inch (maybe 16 inch I can't decide) gunmetal wheels with bright lip and tires with outlined white letter tires.
The Interior
The bench seat will be ripped out and replaced with bucket seats (maybe out of a 4th-gen Camaro) and a center console. Which might have to be custom to accommodate the manual shifter.
The urethane wheel would get replaced with a leather wrapped wheel out of a Blazer. Remove rubber flooring and add black carpet. The stereo is already done except for a subwoofer and amp behind the seats which there are custom boxes for single cab S10s. Already swapped the interior lights over to red LEDs. Add power locks and that rounds off the interior.
Powertrain and Suspension
Here's where the fun really starts. Gone is the 4.3 and in its place a 4.8L V8 out of a van or truck or something. 285 horsepower and 295 ft-lbs of torque in a 3100lb truck will be crazy. The stock transmission (NV3500) may stay as it's rated for 300 ft-lbs of torque but a Tremec T56 out of a Camaro would be amazing.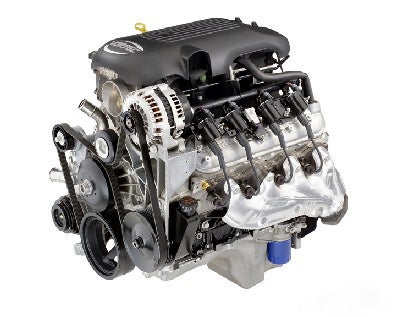 With all that power the open differential won't do. No idea what the ratio will be, but a posi-trac rear end will be going in. Disc brakes on the rear to replace the stock drums. Upgrade the wheel width to accommodate tires wider than the current 205 width. A 3 inch drop kit will be installed as well to make a low truck even lower, handle better, and close the wheel well gap to something more attractive. Maybe add a ZQ8 rear swaybar. I've heard mixed thoughts on how it effects handling so maybe not.
As of right now most of this is all speculation and dreams but I would seriously like to do this slowly as time goes on. There's so many people out there that have done these exact modifications that it wouldn't be too out there and uncharted. It's going to well exceed the value of the truck but I wouldn't even care.