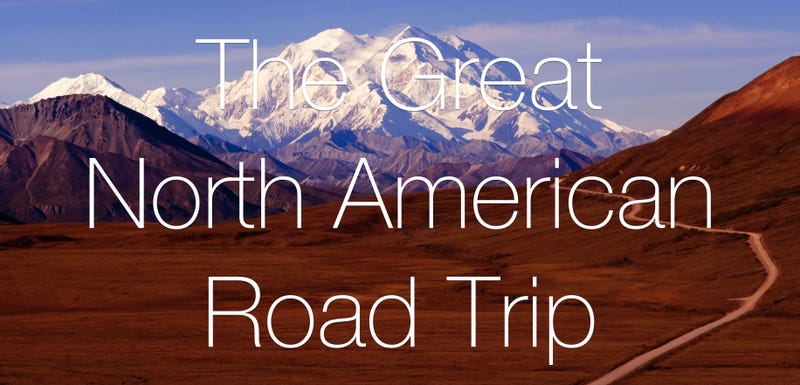 This is an attempt to conjure up the greatest possible road trip within North America for the same cost as a round-trip plane ticket to Europe for two, around $2,000. The journey must be suitable and enticing for any sort of vehicle, be that a van, grand tourer, miata, or uncomfortable fiery time-bomb of a 70s supercar. View Part I.
Part I - The Route ( In Summary )
I've taken the liberty of combining a few suggestions into one 35 hour, 1,689 mile road trip of glorious driving. Interstates are avoided and the trip is more about itself instead of getting to the destination.
If you would like to view the map with all of Google's zoomable glory, click here.
The route starts at Salt Lake City and travels up toward Grand Teton and Yellowstone National Parks.
Just a Taste...
The exit of Yellowstone is taken with the infamous BearTooth Highway, some of you may have heard of it.
The route then turns west to Bozeman, and then north towards Helena.
We then pick up Highway 2 and travel underneath Glacier National Park, though the other option is to travel through it via Going to the Sun Highway if you're feeling so inclined.
Highway 2 then continues on though Washington State, though Spokane and on to Seattle, then naturally going north towards Vancouver.
The calculated cost for this journey in gas amounts to $225 = (1689 miles / 30mpg * $4 per gallon).
Part II - The Food, The Drink, and The Experiences
With the route determined, it is time for us to decide where we eat, sleep, drink, take pictures, and tour. We have $1,775 left. Assume a maximum of 12 hours drive a day, but count on much less depending on what you're planning to do.
If you only have one suggestion that is a bit of course, please mention it.