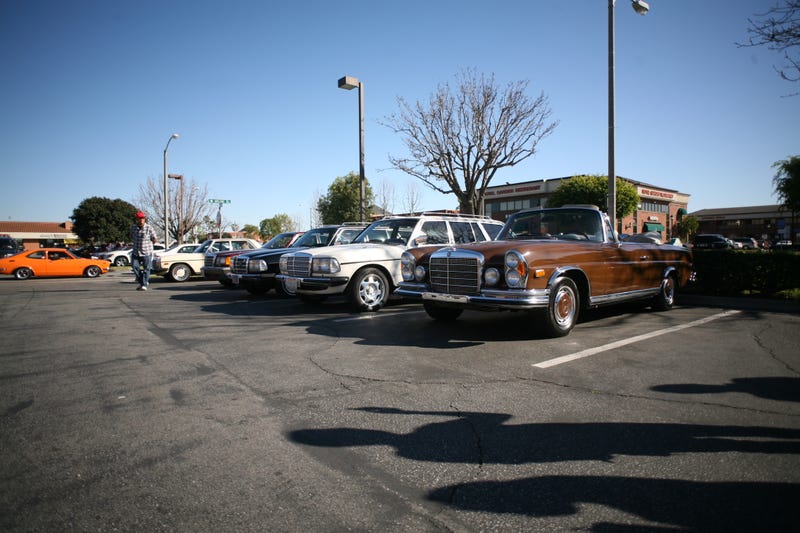 On Saturday, a friend and I headed out to a little car meet at the Guppy House in Cerritos, CA.
It was a beautiful, sunny day, so we took his 280SE convertible.
Amongst the legendary German metal there was this very well maintained 500E. The 280SE behind it is right hand drive.
A new friend brought out his euro 300TD wagon (the black one in this picture). He is one of the guys who runs the WagonEstate brand.
E24! Sadly, that fender dent is fresh.
Though the E36 M3 is the most unloved generation, it's always nice to see a well kept example.
CLS55 on faux TE37s? I can dig it, I guess.
This 560SEL was my favorite car there, though I didn't see the Hakosuka Skyline until I noticed it in the background of this photo.
There was also no shortage of sweet Japanese metal there.
SR20 in a pickup? Sweet!
A friend brought out his R32 GTR. I love the LMGT1s.
Bye!