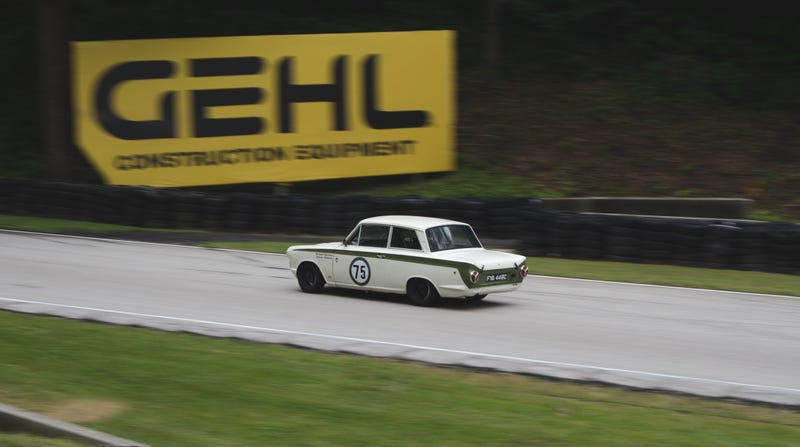 I went to The Hawk vintage race at Road America last month. These are some pictures I took while I was there.
On Friday evening the race cars parade through downtown Elkhart Lake. It was quite a sight seeing them just driving down a city street.
There's always some interesting cars in town on a race weekend.
"I'm a snaaaaake"
"Saddle up partner"
A Marcos having a little oops at turn 5