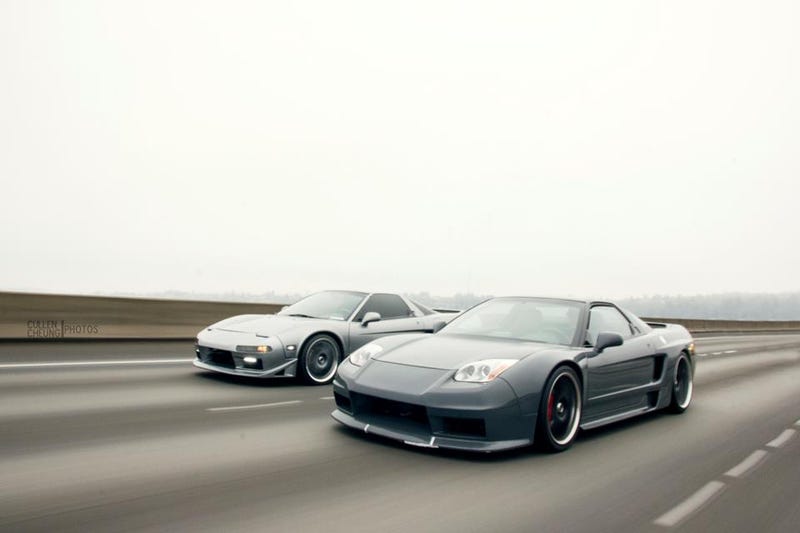 Last week I made a post called Dear Honda. We all had a great conversation about how automakers may or may not care about the opinions of enthusiasts. Well, Honda was cool enough to respond to me and join the conversation. Since I had an audience with an automaker willing to listen I took the opportunity. Mr. Martin from Honda replied today-
I apologize for the delayed response. You're right that I haven't been visiting the site enough in the last couple of weeks. I just returned from a fun event in Seattle where some journalists got to have some fun off-road with 4WD vehicles, including the Crosstour and the Acura RDX. With all of the concentration on sporty on-road handling, people may not realize how much fun it is to go slow off-road in the mud!
Anyway, regarding your color request for the Accord Sport 6MT, I'll pass along your sentiments to our product planning guys, who have the final say. For what it's worth, my personal opinion is that the Sport Sedan would look great in the San Marino Red color available on the Accord Coupe, but I haven't been able to convince anyone to do it yet.
On the sporty front, I'm not going to break any product news here, but I will say that Honda is definitely looking at sporty cars a lot more seriously than it may have seemed in the past few years. I'd argue that the new Accord, refreshed Civic, Fit, Odyssey, and others are among the sportiest offerings in their segments. It doesn't take a sports car to be fun to drive, relatively so. Speaking of sports cars, sometimes larger global economic factors get in the way of the fun, but with the new Acura NSX firmly on its way, it's safe to say that, as seen with that model, we're getting pretty serious about performance. It's being developed in Ohio by engineers who are definitely listening to the wants and needs of US customers. For you and others who might have lost some faith, hang on a little longer.
Chris Martin
Honda Public Relations
So maybe we won't get another Integra Type R or S2000 anytime soon, but they are listening. Keep up the fight people.