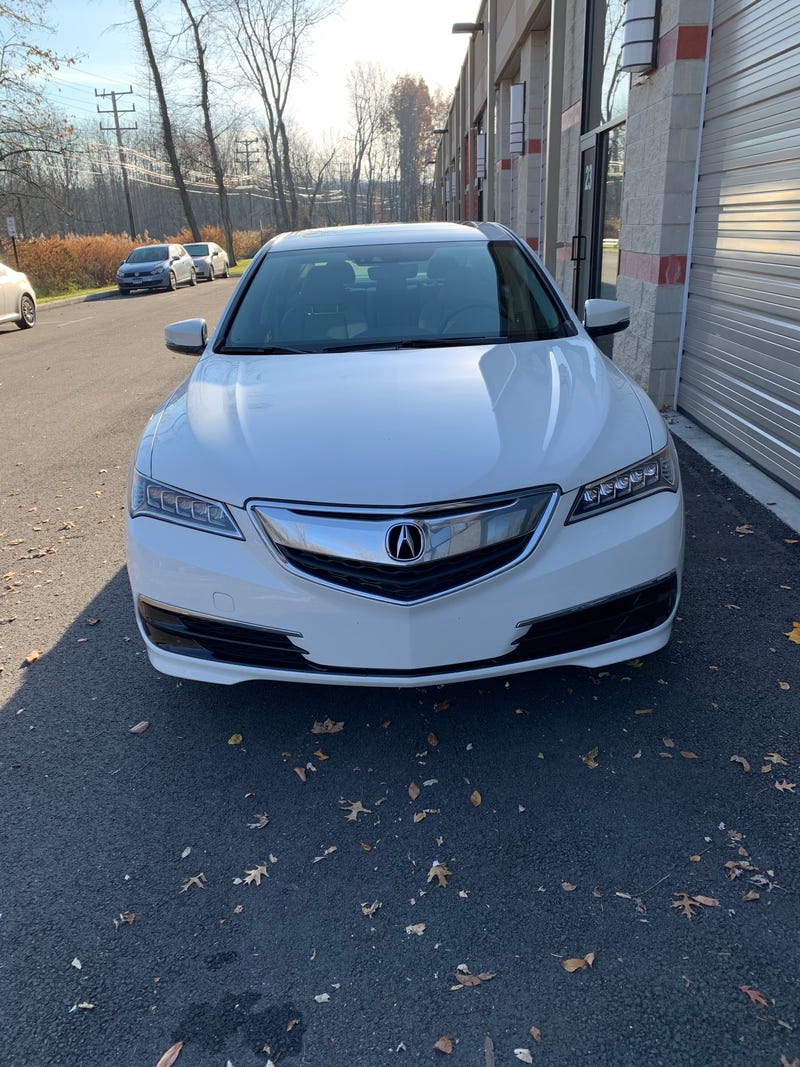 One tank of gas down, it's time for a review but first some back story. The Si was on jack stands a week or so ago and I spent several hours under it to fix one of the many nagging issues, but that was the final straw for me. I had been eye balling this TLX for awhile now and decided to stop by on the last day of the month. I don't think i'll ever get as good of a deal as I did ever again on anything.
The engine: yay back to J series life! The first generation of the TLX got the J35Y6 (Earth Dreams) series of engines; it produces 290 HP and 267 lb-ft. It feels more than capable to move this rather large and heavy car. It's no where near as happy to rev as the J32A2 from my TL Type S...but it's not trying to be a "sport" sedan.
The transmission: Let's get to the elephant in the room. The TLX SH AWD cars recieved the ZF 9 speed gearbox, not the dual clutch found in the 4 cylinders. There are a LOT of well documented problems with this transmission and of course Acura doesn't want to admit it has an issue. Many people have issues with a very jerky shift between 1-2 and 2-3 and while yes these issues did worry me, I can safely report I havent had an issue. Worst comes to worst, it's power train warrantied till 12/25/2022.
On another note, I think 9 gears is far too many personally, but the only time it's really hunted for gears is going up hill. The car is eager to just dump itself into 9th gear in Eco and Normal mode, Sport it seems content to go no higher than 6th and Sport + is the same. The paddles are useless, but maybe I'm spoiled due to driving Ferrari's or Porsche's where hitting a paddle means instant shifts.
The interior and the toys: I havent had such a comfortable car...ever. The seats are well cushioned but I wish they had better side bolstering. The interior feels luxurious but again, I'm coming from a car where there wasn't an ounce of comfort so I'm easy to please. Oh and heated seats on a morning where it was 32 degrees is WONDERFUL.
My car has the technology pack, so I get a rather nice list of features:
Navigation with real time traffic
ESL 10 speaker sound system
Forward collision warning (which has a mind of its own)
Lane keeping assist
Blind spot information system
GPS linked climate control
Rain sensing wipers
Stop start (fuck this feature)
Overall: I think this was a perfect buy for what I needed, a comfortable daily driver. While I do miss having a car with a more "sporty" pedigree, I can just scratch that itch with whatever sits in my jobs warehouse if needed.
Plans for the future: none, nope, I bought a car I cannot cheaply/easily mod. Thank god. The only thing I did find interesting was on the Acura accessories page, the diamond cut 19" wheels...but that's not happening for a long time