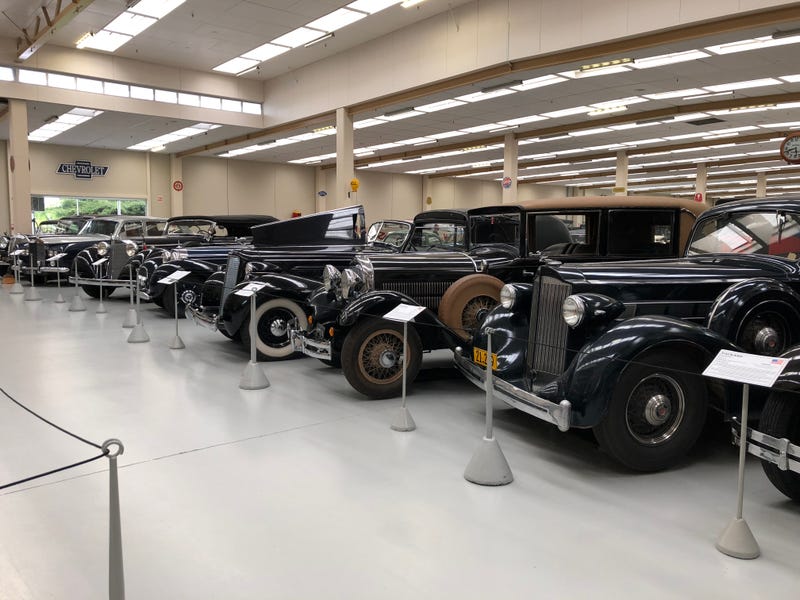 Towards the end of my two-week jaunt across New Zealand, I had a free day to explore Wellington. Now, anyone who has taken an extended group travel trip knows that no matter how much you like or grow to like the other people on your trip, there comes a point where you've been sharing space for weeks and weeks and you just need a bit of a breather. Seeking this, I googled car museums in the area and learned that the Southward Car Museum, the country's premier and only major car museum, was just an hour away. If this were the States, I would be hosed. However, New Zealand is far less concerned about the age of someone renting a car that we are, so a few hours later I was in a lavender colored Toyota Vitz, driving north along the coast.
The museum didn't disappoint. Having been a car collector for at least half a century before dying in 2004 at age 98, Sir Len Southward had amassed a collection of of 400 classic automobiles, many of them priceless machines of the caliber which grace Pebble Beach or Amelia Island. I spent a couple hours walking around the museum, and could've easily spent longer; I didn't give every car adequate time, much less get to all the other parts of the collection, which included a full bicycle collection and all sorts of memorabilia and antiques. Sadly I found no Duesenbergs, but there was enough other stuff of similar style to keep me happy.

I didn't even come close to photographing every car. Hell, I gave up even labeling the ones I did take as you can see. But if you find yourself in Oceania, the Southward Car Museum is a must-visit.