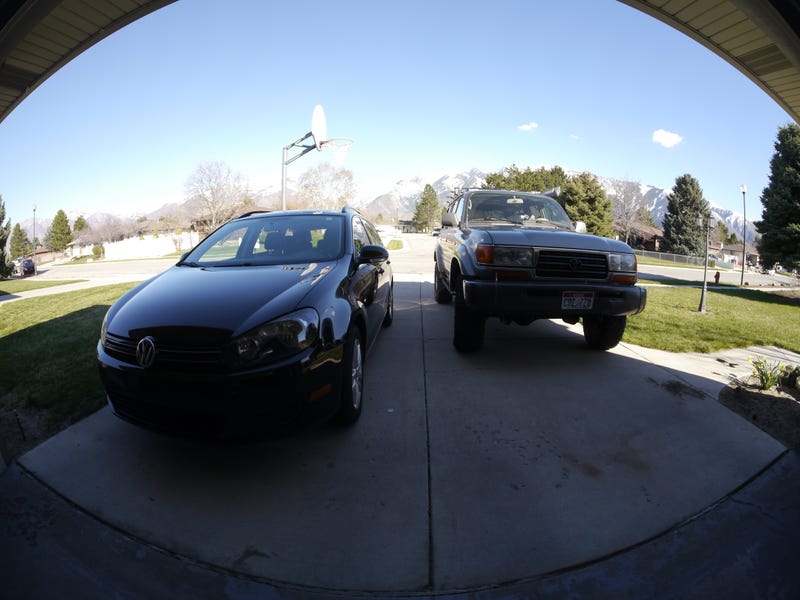 At 52000 miles my wife's 2011 VW Sportwagen tdi (aka the nox box) has been in the shop many times already: fuel system exploding issues, hvac issues and a handful of little issues but always under warrantee. Today however, I put my own hands to the wagon for the first time to begin my never ending journey of out of warrantee repair (though I still have 8000 miles power train warrantee and some kind of super unlimited emissions equipment warrantee I would guess).
After changing out it from winter to summer tires we decided to drive to a park for a picnic to discover that the rear hatch wasn't closing, at all. Typical of VW the rear latch, which should be a couple of simple metal hooks and levers but instead is an electronic module made mostly of plastic and profit maximization decided that it could no longer bear the burden of keeping closed a door that pretty much kept itself closed the entire time I drove around without it. Pulled off the paneling, discovered that there is a tool called "triple square" and $115 in parts and tools later...it now closes again.

(the offending part...made in Italy apparently...hmm)
But really, 52,000 miles? When we bought the car the salesman was insistent that VW was so much better than other manufactures because their door hinges were made of iron and could easily support his weight (when I asked for a demonstration he declined) but what good would adimantium hinges be if the freakin' door latch fails in an accident? I know its not the same (door v hatch) but cmon VW...this isn't even that uncommon a problem I hear. Hoping for that buyout...