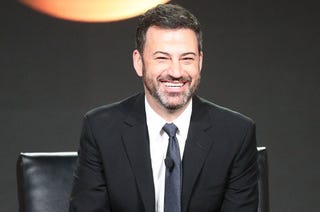 What have they done, you may ask?
They told me to start a new series: Unnecessary Clothes Shopping with Under_Score. Please get excited.
The man, the myth, the legend, the colorful flexer himself, Under_Score, will be taking you, the car-focused reader, on a journey not of auto repairs and test drives, but of some of the brightest (literally) fashion he comes across on his Internet travels. Please join him as he looks at, analyzes, and ultimately decides "I'd probably sell this in 3 months and lose at least $20" on a variety of clothes, ranging from shoes to jackets.
Drumroll, please. (Hands are banging on desks)
This evening's journey takes us on a realistic one I've been meaning to make: trail shoes. Though the outdoors are not my calling, I like to keep a pair of strong-soled shoes on hand in case of trail hiking, snow, and more. Currently, I have a pair of Khombu boots my mom got me as a surprise Christmas gift a couple years ago; they're black, I have to tie them tight to fit around my feet, and they give me blisters despite their side cushioning. Yes, they're waterproof and caked with a few inches of mud right now, but once they get a good bath, I'll list them. I already sold some Brooks trail running shoes I bought just because they were cheap.
For clout, my ideal shoes would be some low, waterproof Merrell's with Vibram soles. However, to appeal to upper-middle-class dads, who seem to be the main wearers of them, the color palette is very dull. As a result, I've turned my attention to another brand, Salomon.
Salomon is a brand you don't see often, but they're good and make some awesome shoes! The first shoes listed are some Salomon's from REI, which I have a membership for (also clout). They have a cool tightening system instead of laces and I love the neon yellow with the blue soles. Price is a lot, but what should I expect?
Blue and yellow, my colors! If only I could find these with a broader selection of bigger sizes (only one 12 left); I don't wanna head out to the store at home just to see how they work. A bit pricey, yes, but I can always scour for better deals. I'm not in a rush at the moment.
Thanks y'all for reading "Unnecessary Clothes Shopping with Under_Score." See y'all next time!