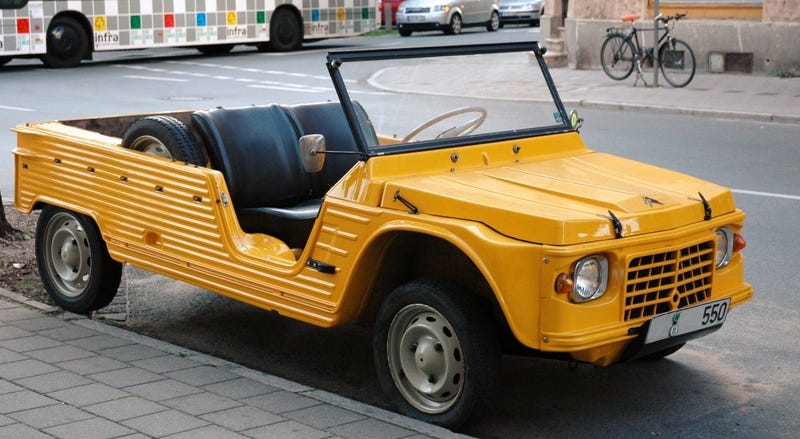 Here in semi-cold Toronto, winter is already on its way and I feel the need to revive something rusty and unloved. Here's the deal: I want to buy a car that's small enough that I can bring it into my living room, work on it all winter, and then drive it in the summer.
I'm not that crazy. My living room is huge, largely unused and I live with a bunch of dudes who couldn't care less. The house is also being gutted as soon as I move out so scratching floors/walls doesn't matter to me.

Hard requirements: My doorway is 41" wide. And it's brick so there ain't no widening it. My dilapidated Lotus was about 3" too wide to fit or I would have brought that inside too. Secondly, it has to be cheap. I'm a journalist.
Suggestions? My current front-runner is a Citroen Mehari. They're cheap, light and I think that the folding windshield might enable me to carry it in the house sideways without a hitch. I'm all open for ideas. Bonus points if you can find a Toronto Kijiji ad to link me to.