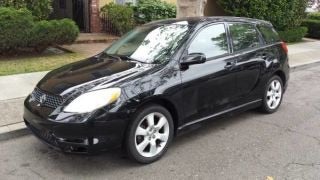 My parents are the unofficial new owners of the 2003 Matrix XRS with a 2ZZ and a PROPER manual transmission for 5200 dollars. My dad says the engine and 6 speed transmission reminds it of a MK4 Supra. Now to brush up on my manual skills.
The engine SOUNDS AMAZINGBALLS! It sounds so revvy...
The stock exhaust is loud. And sounds good.