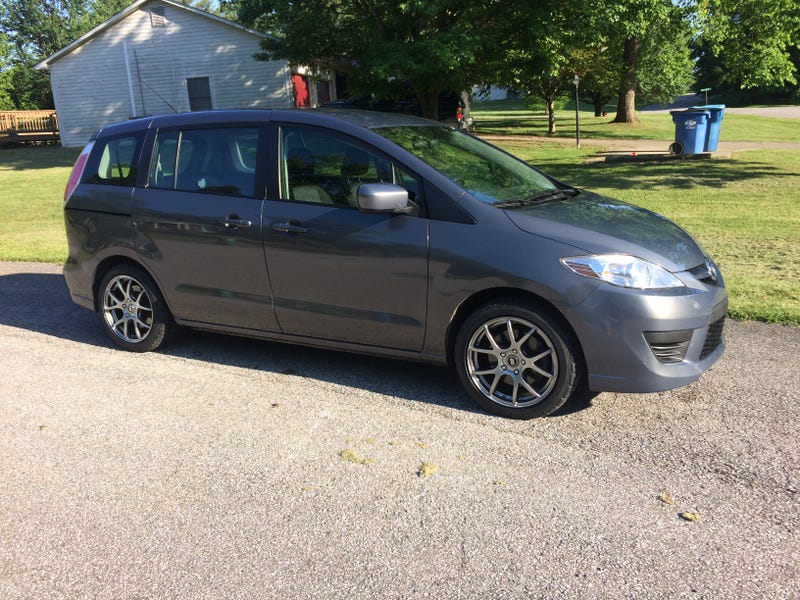 They're Hyperblack Enkei M52's (17x7.5) wrapped in BFG G-force 2 a/s (205/50). The tires were ~100/ea on tirerack with great reviews, which seems like a great deal to me. Though, in the end, it was cheaper to have my local tire shop do the work. Plus, was able to get the wheels shipped about 10 days sooner.
The new tires/wheels have less drone than the yokohama avids and oem wheels I replaced. Can't really say which is the key there. I generally listen to music at 10 and now it's loud enough at 8. Super scientific measurements there.
If there is such thing as too much grip, this is likely flirting with it, though I haven't driven it with spirit yet.
I kept the old wheels/tires for winter. Considering my luck on my last road trip I decided to go ahead and take no chances with a dodgy sidewall.
Underneath, I noticed a spent RF LCA bushing. Refreshing/upgrading the suspension will be the next job. You know, while I'm there. Totally not looking for a reason. Though I believe this explains the more severe bumpsteer on the RF.