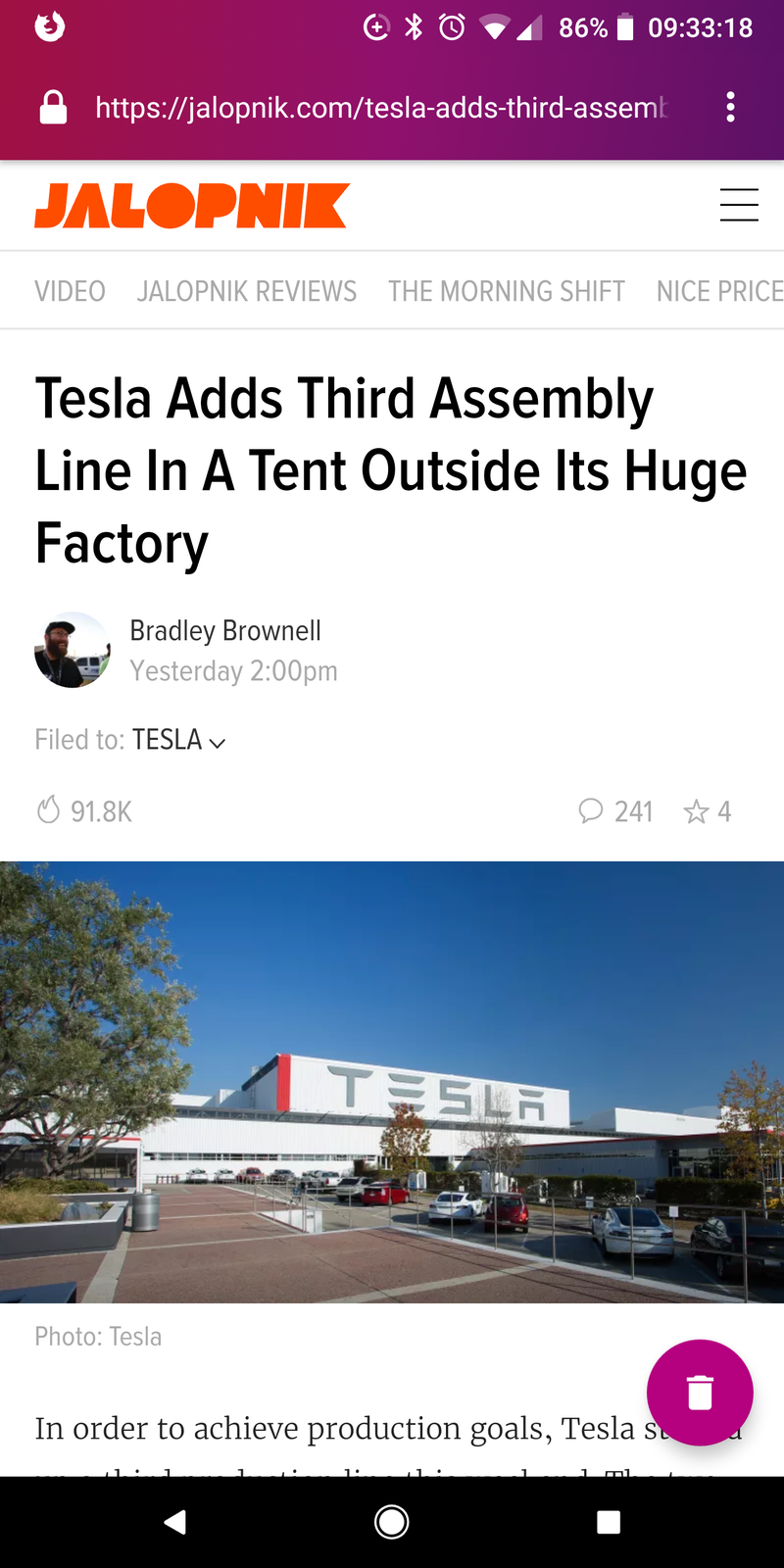 I didn't even need coffee this morning, I was laughing too hard.
And it keeps getting better as more idiots join the party.
"You'd be praising the fuck out of Ford, Mercedes, or any other car company if they built a new production line in three week." Why oh why would they be getting praise for building brand new cars outside under a tent?
"I'm always surprised at how much shit talking happens on jalopnik about the company that makes the quickest, safest, most efficient car on the planet. When was the last time someone built a four door sedan 100% in the U.S. that's quicker than every Ferrari ever built except 2? So they used an industrial tent for final assembly, big deal. Sounds smart and more cost effective than permitting a new building. The people talking shit probably hate flying into the Denver airport." Someone needs to lay off the kool-aid for a while. And I don't get the jab at Denver Airport. Was he violated there once?
But Ash78 wins the day today folks: "Finally a structure befitting this 15-year-old circus!"