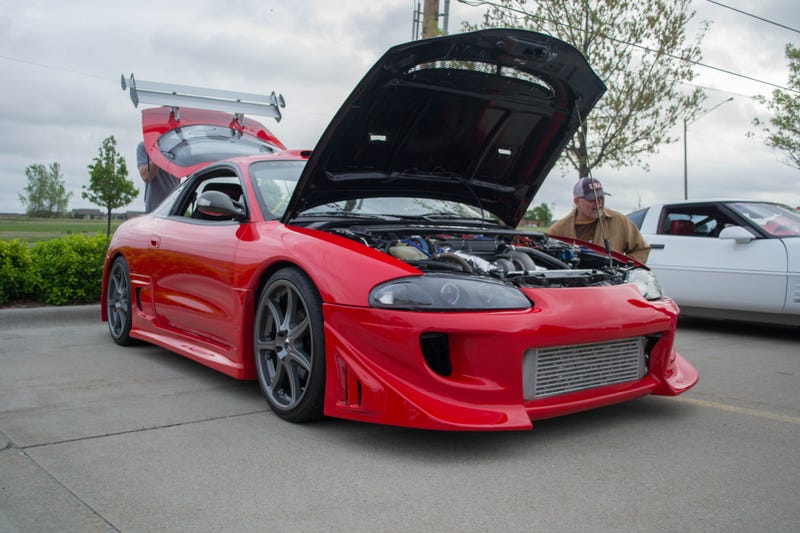 Bodykit? Check.
Intercooler? Check.
Huge aluminum sopoiler? You bet your ass.
Hey, cool. That intercooler is actually hooked up to something! Honestly the craftsmanship on this car was fantastic.It's a superbly well-done build.
Because bandpass subs and amps make you go faster.
Oh god what the hell is happening to the dash?!
SWEET MOTHER OF GOD WHAT CAN THEY ALL EVEN DO?!
Fast and Furious DVD sitting in the passenger seat. Because of course there is.
This was by far the best thing I've seen at C&C. Absolutely amazing.
And yes, I'd daily the ever loving fuck out of a turbo FWD manual car with a bangin' sound system.