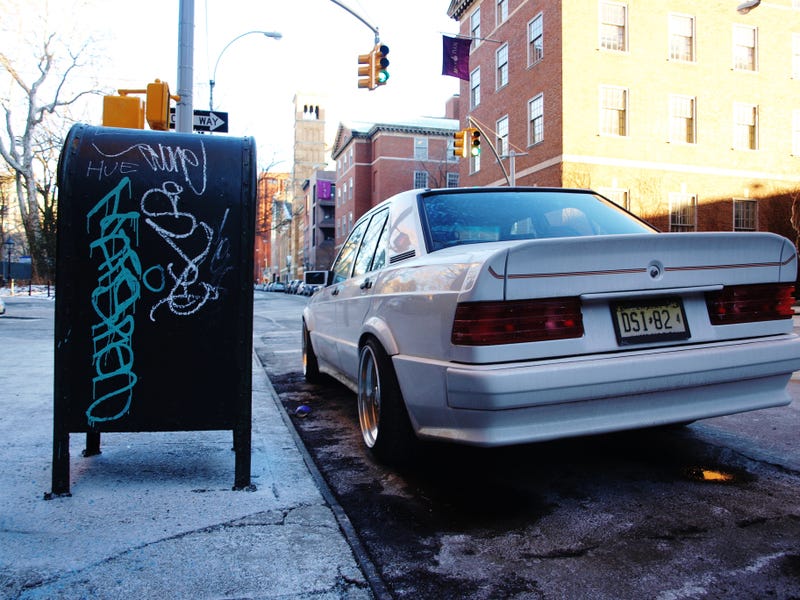 I just saw an old-school two-door G-Wagen hardtop a few blocks from this 190E, but this sedan is by far and away the most stereotypically German car I've laid eyes on in a long time. 
Cocaine white, gold BBSs under fender flares.
The stripe along the side is the black-red-yellow of the German flag.
My Beetle looked practically American next to it.