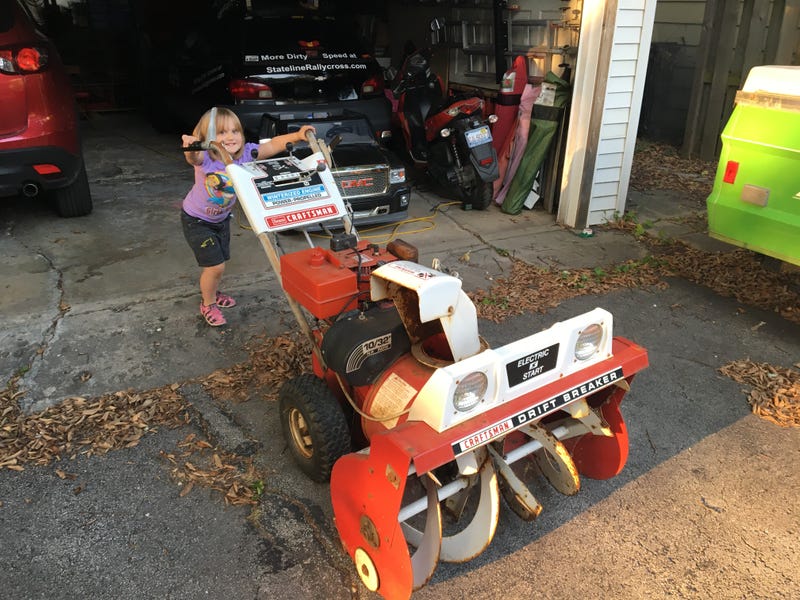 I found this beast on the curb this morning. Luckily it was right by school, because I had to run and grab some long boards out of my wood room to load it into my truck.
It's a 32" wide 2-stage Craftsman, with a 10hp Techumseh engine, electric start, and freaking headlights! It's overkill to the extreme!
The gas tank is dry, it has oil, it turns over, and it has compression. I'm going to have my buddy who is a small engine guru give it a once over for me.