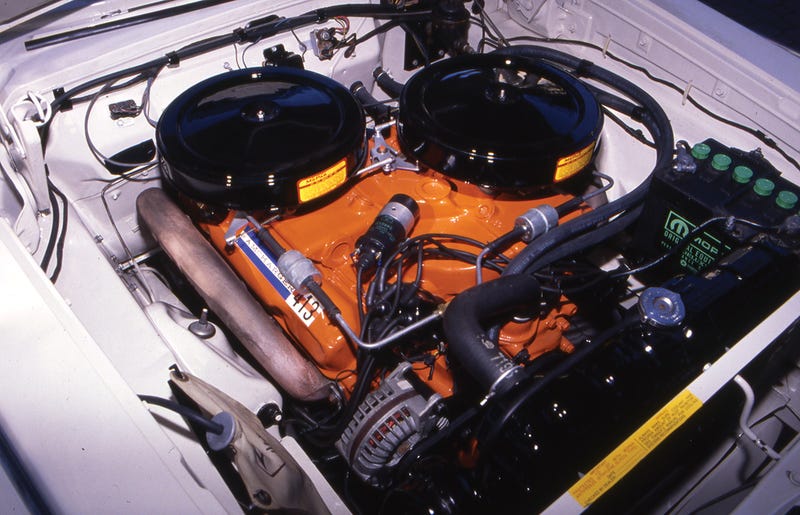 If you're like me, carbureted engine noise is the only true engine noise. A sound sort of like potato potato potato potato (that's my onomatopoeic word for carbureted engine noise). Part I was all about ram air, and part II, quite appropriately examines the carburetors in the golden age of the muscle car.
When engineers stopped limiting themselves to just a measly 2 barrels in their carburetors, the rate at which gasoline could be dumped into an engine just got more outrageous every year.
Two barrels on the left and a four-barrel on the right.
7.4 liters + 4 barrel carburetor + cowl induction = 450+ horsepower
My first car had a 455 rocket V8. I wrecked it after 5 days of driving it. Took 2 years to get fixed....
Pictured above is a mustang 289 V8 that's been loved on by Carroll Shelby. 306 horsepower in 1965 out of a 289? Not bad at all.
Up next is how Chrysler did ram air induction in 1960, which was weird:
And of course, there's the Dodge's 6-barrel carb on a 440 V8. Three 2-barrel carbs on an Edelbrock aluminum intake, atop a massive amount of cast-iron. Tasty. You can read more on Heacock's blog.
I want to know, are you a carb or EFI person?