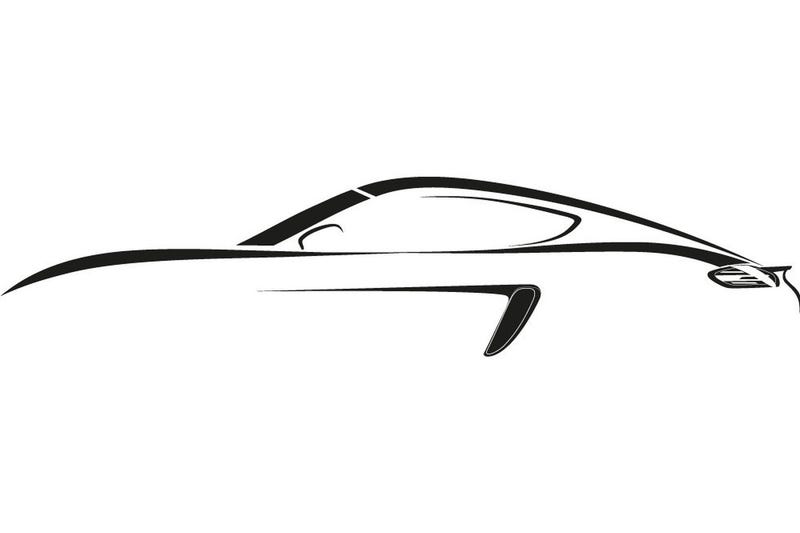 Of mixed feelings and happenings. They've been renamed to the "718 Cayman" and "718 Boxster". Yes, the numbers are part of the name now. But there's a pretty neat reason why.
The reason is this:
As Porsche points out, the 718 RSK scored a class victory at the 24 Hours of Le Mans in 1958 thanks to a powerful and fuel-efficient four-cylinder engine which produced 142 hp (105 kW). The company's 919 Hybrid LMP1 also uses a turbocharged 2.0-liter four-cylinder engine and it recently won the manufacturer's and driver's championship titles in the World Endurance Championship.

Besides announcing the name change, Porsche confirmed the 718 Boxster and 718 Cayman will show more similarities both in terms of design and performance. The company declined to elaborate but previous reports have suggested the cars will be offered with turbocharged 1.6- and 2.0-liter four-cylinder engines that produce up to 286 hp (213 kW).

Both models will be introduced next year and Porsche confirmed the 718 Boxster will be cost more than the 718 Cayman.
My current mentality is this. Forget the 911, I firmly think this is the most important sports car for Porsche for the rest of the decade. The first.......4 cylinder Porsche sports car since 1995. Of course, people rejoice at the "rebirth of the 914" and whatnot, but this won't be what these cars will be, because if that were the case, then everyone would be complaining about VW this and that....Oh wait, that's already happening.
Well I think this more of the rebirth of the 924/944/968 family in mid-engine form, even if that doesn't make sense, it's what I think.
And if this engine performs exactly how I hope it does, I think I may like it.