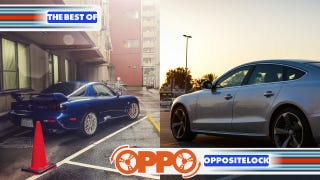 Assembled here are the best Oppositelock posts from last Wednesday and Thursday. Today we've got a story from Japan, the next A4, F1 testing in Bahrain and more.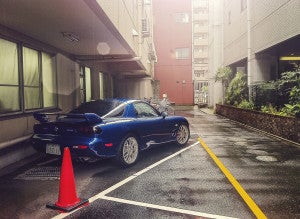 When I lived in Osaka, there was this hospital right next to where I lived, just South of Namba Parks. Continually I'd be either woken up by the sounds of sirens or of Bosozoku in the middle of the night. It became a sort of recurring thing... and certainly made being intimate with a woman all the more interesting.



I have almost come to terms with the fact that we are probably not getting any Avants here in the US. This is a sad realization, but we have been through it a million times, "Wagons don't sell." But you know what does sell? Four-door coupe thingies! Not only do they sell, but people will pay MORE for a 4 door version of a coupe that already has a sedan counterpart. Pure madness!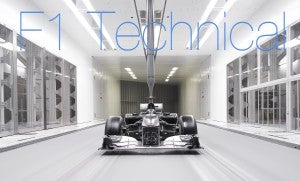 Technical innovation is what makes Formula 1 so different from any other form of racing. The on track action is as much played out by the engineers and aerodynamicists as it is the drivers. We are here to admire, study, and discuss this beauty that exists on the ragged edge of what we think is possible, or at least what we thought was possible. Also check out some tech details from Day 2 in Bahrain.
Mazda is one of the few automakers able to label their cars as fun to drive and get away with it. However, the essence of a wankel engined sports car is troubling; while you're standing on the side of the road explaining to everybody what a wankel engine is while it's on fire, will your lady friend be cool enough with the problematic nature of the RX series to stay by your side?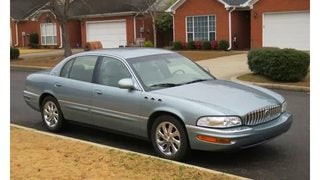 The general's dominance of front-drive barges started as far back as the 1960s with the legendary Cadillac El Dorado, but the Buick Park Avenue was the last of the G-platform cars to leave the GM production lines as the era of GM's big-V6 front-drive luxury sedan dominance came to an end.


My dad taught me early on about hardtop coupes. He was a big fan of the pillarless car, be it a two-door or a four-door. We had a '69 Pontiac LeMans A-body coupe when I was a little kid in the early 1970s, and years before that my folks had an old hardtop Pontiac Bonneville wide track. I remember vividly when the Mercedes 126 coupe was released - I was 10 years old and three times a week I took a bus by the local Mercedes dealer. Also check out the 1966 Alfa Duetto: Any Color You Like, But Probably Red.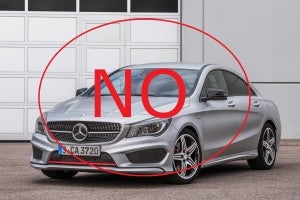 See that car up there? What do you notice about it? Well, apart from the giant red NO I plastered over it (don't I have amazing MSPaint skills?). Probably that it has a huge three-pointed star? I mean how could you miss it? In case you live under a rock, you probably know that that is the new Mercedes-Benz CLA250, a car that "starts" at under 30 thousand United States Dollars. It's a decent enough looking car, fills a lot of different design cues, and has an illuminated badge.
Unfortunately this post is all hypothetical. If I was rich though I would share my passion for cars. When someone becomes lucky enough to gain millions of dollars and the cars of their dreams, they tend to build huge beautiful garages for them. Garages full of mythical cars that most of us enthusiast will never see let alone touch or even get to drive. That makes me a little sad. I have always thought that the experience of driving a fast expensive car shouldn't be reserved for the one percent.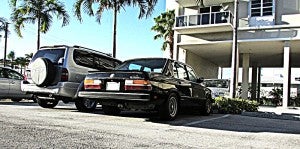 I live in Buffalo. This time of year it's cold, and miserable, and driver's side door of my car freezes and forces me to enter on the wrong side. It sucks. Therefore, in order to avoid said suckiness, my family and I decided to head out on vacation for a week… In our bid to find a nice, warm vacation spot on the East Coast, we were limited to just one option. Florida
In some circles, the question of what can truly be considered ultimate all-round car comes down to two choices. The classic 911 and the e30. I am here to give a brief comparison of both… The e30 may not be as storied, powerful, or prestigeous, as the 911, but it hits all the right keys in perfect harmony. The 911 is a legend, beyond reproach…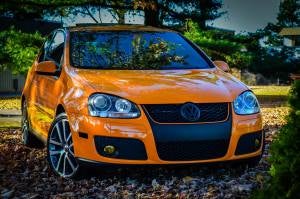 My car is a Volkswagen GTI 2007 2.0T made in February of 2007. It's the Fahrenheit Edition, 150 in Canada and 1200 south of the border (mine is #25/150 ). I bought it last June and it was registrered for the first time on 07/07/07. This is important, it's the starting date of my warranty : a 7 year, 160 000 kilometers, 3400$ Volkswagen Protection Plus 5-star plan. This is a crazy warranty, it covers almost anything except hoses and eveything that goes under normal maintenance.
Not only do we have to deal with constant asshattery... And not only is not being able to walk a pretty solid inconvenience... But now rental companies are really screwing with my quest to enter a Rally Cross event.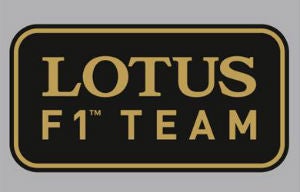 Okay, so this Lotus team is not the crappy team Lotus, or the old Team Lotus, but a newer one. The team started off as Toleman in 1981 and after changing hands a couple times, it was acquired by Lotus in 2008 from Renault. Since then, they have been a solid competitor netting 4th in the Constructor's Championship both years and winning 2 races. Also check out F1 Preview: Ferrari.
Austin Dillon, 23 years old from Lewisville, North Carolina, is a professional wearer of cowboy hats. Oh, and he's also the grandson of 6 time NASCAR Sprint Cup Series champion team owner Richard Childress and the first driver to compete in the fabled #3 in the Cup Series since Dale Earnhardt's death in the 2001 Daytona 500. He carries on the tradition of Earnhardts, the Childress family and Ricky Rudd driving the #3 for Richard Childress Racing in Cup after being guided through late models, the K&N Pro East Series, Camping World Truck Series and Nationwide Series by his grandpa and RCR. Also get to know Kyle Larson.

I would say that, so far, I have had at least two epiphanies about life. The first one is "if you always expect the worst, you'll never be disappointed". The second is "small dogs make the best cats." That second epiphany isn't necessarily applicable in this instance.
The Best of the Rest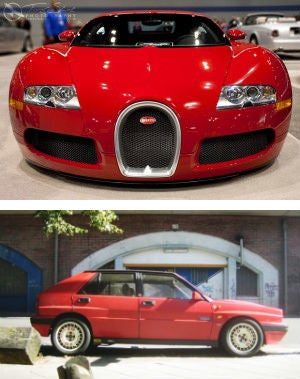 NinetyQ posted his photos from the Chicago Auto Show. Raphael Orlove reminisced about the time he found a street-parked Delta Integrale. Bad Kev macgyver'd his way home when a ball joint failed on his truck. Shop-teacher gave his impressions from the Chicago Auto Show. E30Joe shared his car history. CrzRsn pulled some footage off his dash cam. Big Bubba Ray shared some photos and video of his Baja Bug.
---
As always, If I've missed something and you would like me to include it, let me know.
Fun Discussions
There were several posts that asked questions and sparked some good discussion on last Wednesday and Thursday. Take a peek and chime in on some of those listed below:
Just the #tips
Honorable Mentions
These posts have already been shared with Jalopnik directly but deserve to be mentioned again because they were first posted on Oppositelock:
Want to participate on Oppositelock? Check out the general handbook for posting on OppositeLock as well the Oppo tools to help you get started.