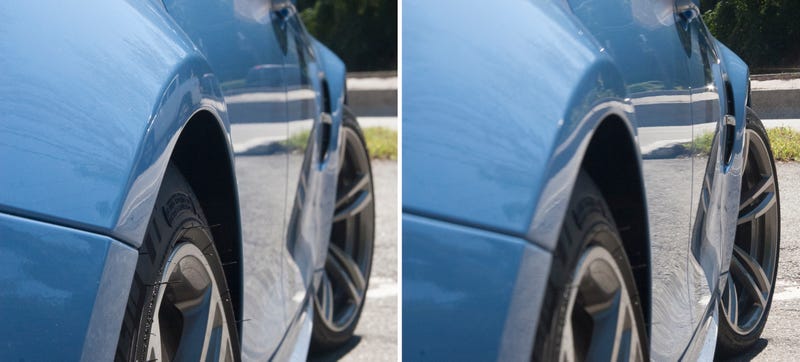 Never liked the looks of the current 3er, but there's something about the M3 and it has everything to do with the M4.
The M3 has the same track as the M4, but the 4er's body is significantly wider than the 3er's. That means the M4 doesn't need any changes to the bodywork to fit the wheels and tires. The M3... gets some flares.
It just looks so very right sitting on the ground.