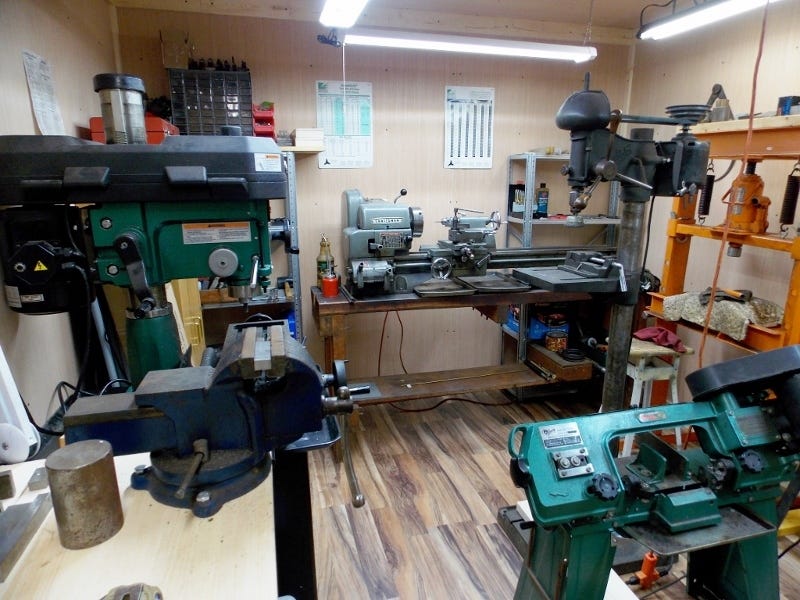 Time to make some widgets!
Over the years, I've acquired a few tools in the pursuit of making stuff out of metal. Until now, they have been segregated in a couple of different locations; lathe and mill in the garage, other stuff in a storage building that also did double duty as a small workshop. The situation was less than ideal. So after (too) many years of moving vehicles to machine parts, and walking between the garage and storage building in all kinds of weather, I finally have a small building that is dedicated solely to being a shop. It isn't big, nor is it fancy, but it is nice to have everything in one location... a place with insulation and heat, too! Air Conditioning will be installed next spring.
Additional benefits are that there is much more room in the garage, plus I can use the entire storage building for - well, you know - storage. Now I don't have any excuse not to be productive...