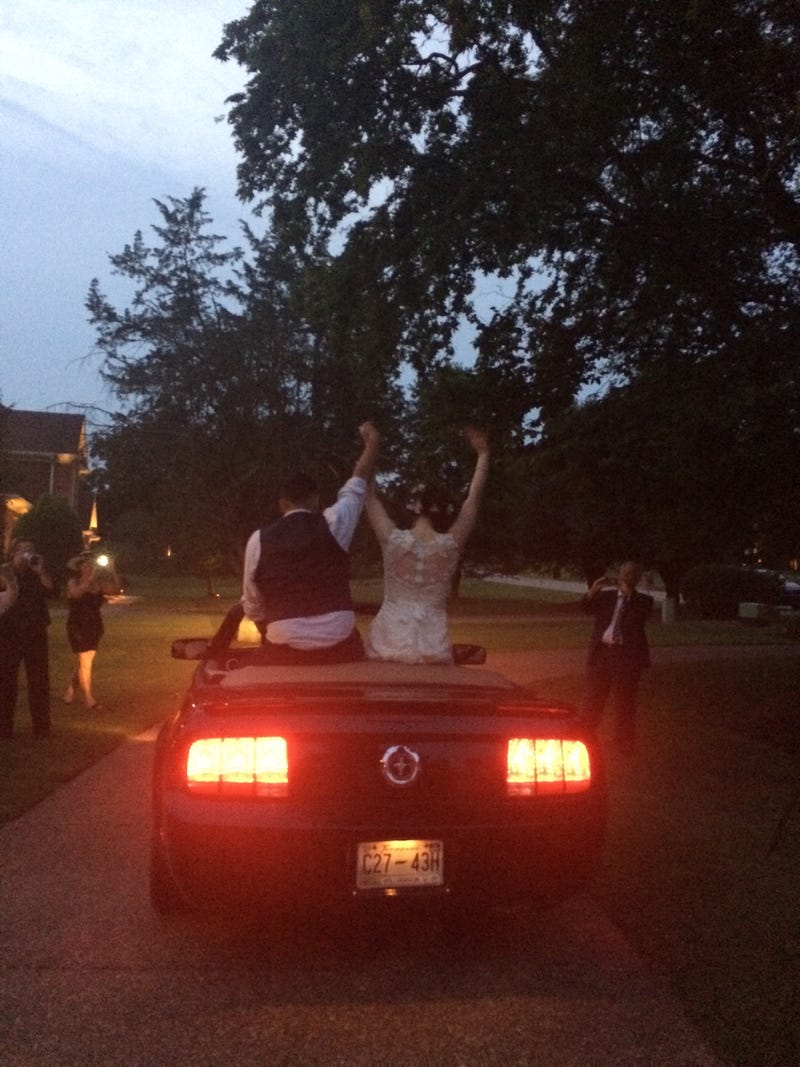 As they were leaving the fiancé looked over at me and said "what happens if they do a burnout and wreck while they're on the back...". I've taught her well.
Guess we're not using a Mustang to leave in...
The wedding was in my parents back yard. Im worn out from the work to get ready for it.