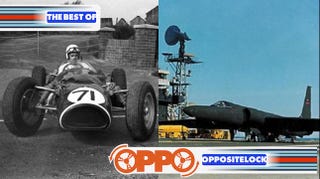 Assembled here are the best Oppositelock posts from Friday through Sunday. Today we've got the Ferguson P99, operating the U-2 off of an aircraft carrier, the Bologna Indoor F1 races and more.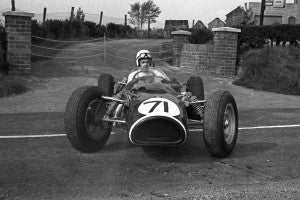 Four-wheel drive systems have many uses these days. You use them in the snow, in the dirt, in the rain, when overlanding, or traversing those intimidating leaves on your driveway. For most of these applications, 4WD is appropriate (looking at you, leaves). In the racing world however, 4WD has been relegated to rallies, hill-climbs, and driving on water. As for Formula 1, no 4WD car has ever won a race, right? Wrong.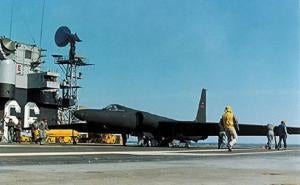 The U-2 is one of the icons of the Cold War. The high altitude reconnaissance aircraft, developed under the watch of Kelly Johnson, has been in continual operation in the United States since 1957. It's fifty plus year service run saw a number of variants and a huge number of military and civilian uses. One of the more interesting events in the U-2s history, from a technical perspective, is the fact that the aircraft was tested for use on aircraft carriers.
Non-Championship F1 events used to be a normal part of the F1 calender through the years. Only some races were chosen to count towards the final championship standings. For example, in 1950 twenty-two races were held but only six of those counted towards the World Championship. Many people believe the final of these non-Championship F1 events held to be the 1983 Race of Champions at Brands Hatch, but a few other sources claim it was something much, much different.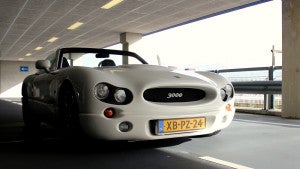 When I said patchwork, I really meant it. Jösse Cars raided the parts bins of the other Swedish car makes to create this. Power (a measly 204hp and 200ft-lbs) was provided by a 3-liter, all aluminum, Volvo straight six, and applied to the ground through a gearbox and multi-link rear suspension taken from a Volvo 960. The Gas tank came from a Saab 900, seats were taken out of a Volvo S40, and the steering column came from a Volvo 850. Just about the only thing that is bespoke to the car is the front suspension, a transverse leaf spring "walking beam" design.
A thought came to me while doing these live updates of the Formula 1 testing, who really has the best job in Formula 1? Is it the drivers? The team owners? Old man muppet Bernie? Maybe the reporters? Nope, not a single one of them.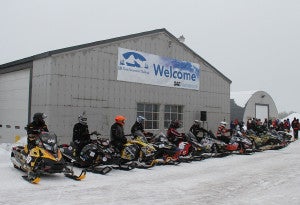 SAE Competition. With that word, everyone always pictures either a small open top racecar on slicks missing cones, or a small fully caged vehicle bouncing between trees. However, there are actually 5 official SAE competitions. Formula, Baja, Supermileage, Aero Design, and Clean Snowmobile. The first one of the year? Clean Snowmobile Challenge, which kicks off this coming Monday in Houghton, Michigan.
As you may know, Renault will unveil at the Geneva motor show next week the third generation of their Twingo city car. While the Twingo has always been an interesting car, the new one will be even more so : it's based on the same rear-engined, rear-wheel-drive platform at the new Smart ForTwo and ForFour. What better occasion than this for another joint sportscar project ?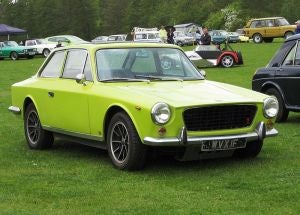 Dydd Gwyl Dewi Hapus! Happy St. David's Day! Today is the day the people of Wales celebrate their national day. An immensely proud nation, the people of Wales will sing the national anthem, eat their national dish and generally celebrate all things Welsh. Having lived in Wales for 4 years as a youngster and spent many summer's day at the Anglesey Circuit, I have decided to share a little Welsh story with you all. This is the story of Gilbern sports cars.
Gabriele Tarquini turns 52 today, and what a fantastic career in motorsport the man from Italy has had. As I've grown up, drivers have come and gone in the variety of motorsports I've shared an interest in, but one man has always seemed to be there, and that man is Gabriele.

There are many ways to convey luxury in an automotive context, but the ones who have re-written the rulebook are the crafty and understated engineers at Mercedes-Benz. They believe that luxuries are an expression of the ridiculous amount of features your car possesses. And the S600 is the embodiment of that vision of luxury.
Bugatti is in a tight spot right now. They have said they won't make another car until the full run of Veyrons has been built and sold, but they still need to find 40 buyers for the remaining Grand Sport and Vitesse models. I think they should kill the Veyron right now, build no more and introduce a replacement that can keep Bugatti at the top of the supercar world.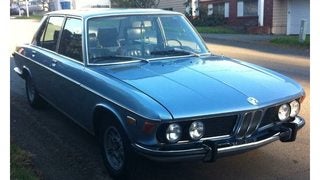 In the mid 60's BMW was futzing around with gorgeous low volume specials like the 3200 CS, but Mercedes was steadily powering the world with its executive W111/W108 specials. Things changed with the launch of the cruise missile shaped predecessor to the BMW 7-series and Stuttgart was officially put on notice.
Well-known is the fact [we] are station wagon geeks. Having lived with and in them, the long roof versions of regular sedans have drilled deep into our frontal lobes. The combination of utility and potential sport is enticing, especially in a modern package. Last week's Cutlass was a goofy homebrew that, while certainly entertaining, you probably wouldn't want to drive every day in any place other than its native Florida. This week's wagon… oh, dear Lord.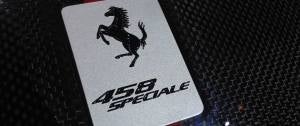 So where to start with this car? Maybe with this; no other car in recent memory has ever captured my attention and held it this fast. Ever. You can wax rhetoric all you want about how great Ferraris are and how much passion they have and anything else, that is generally a given when it comes to their cars. But this? This was something else entirely.
Between schizophrenic Oldsmobile ads and manic turbo-wielding GMC trucks, I'm starting to feel like I've written far too much about General Motors these last few weeks. But here I am, once again, pulling up my pants and puffing out my chest, typing out yet another few paragraphs about GM. Don't worry, I plan on easing back on the RenCen-flavored hooch soon, but before I put the bottle down let's talk about GM's new full-sized SUVs for a moment.

Technical innovation is what makes Formula 1 so different from any other form of racing. The on track action is as much played out by the engineers and aerodynamicists as it is the drivers. We are here to admire, study, and discuss this beauty that exists on the ragged edge of what we think is possible, or at least what we thought was possible. Also check out tech updates from Day 6 in Bahrain.
I came home drunk one weekend from the bars, as college students often do, and decided I would share my opinions on certain cars with the rest of you. In doing so I decided to write about my "dream cars" because when people find out that I am a car enthusiast they often ask me what my dream car is. As many of you may know, this can be an immensely challenging inquiry to appease because there are far too many fantastic automobiles that I would have in my dream garage. It's probably impossible for me to narrow it down to just one. Therefore, these Dream Garage posts will hopefully aid me in providing a sensible-ish list of things that I would love to own.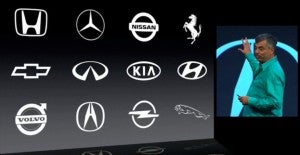 Just recently, Apple announced that Volvo, Mercedes-Benz, and Ferrari will debut models that use the new "IOS in the Car" systems at the Geneva Auto Show next week. Mercedes and Ferrari don't just make incredible vehicles, but are often on the forefront of introducing new technologies. The fact that both manufacturers are willing to partner with Apple, provides a huge boost for their push into the automotive sphere.
Under Review: Ford Edition - Andrew Seifert
Today's featured carmaker is Ford. Like the other members of the Big Three, Ford has been on a roll since the bailout, completely revamping their image from the staid, unimpressive presence they had in the early 2000s. Why Ford Is the Best Carmaker Ever: Ford has a lot to brag about this year, particularly the redesigns of two of their marquee models, the F150 and Mustang.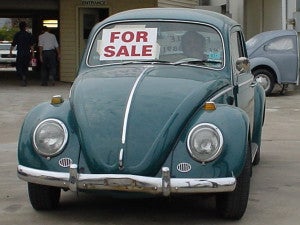 The Autos section of Craigslist can be a mecca for car guys. I've spent hours looking at the vehicles for sale in my area, even when I'm not actively seeking a car to buy. It's the automotive equivalent of the rummage bin at a garage sale. You never know what you're going to find. However, there's several evident trends when it comes to Craigslist cars. Here's a rundown of the five most common types of sellers that I've seen on CL.
This coming Monday, my mom's Jetta is finally going to roll over the 15,000 mile mark. I thought I'd take the time and make a little review for this great car. Disclosure: This VW Jetta is the first and only truly modern car that I've had extensive seat time in. I am biased towards it, and I think it's a great car, unlike some automotive enthusiasts.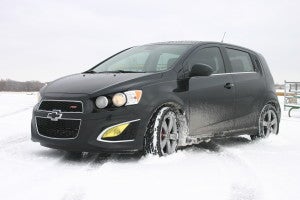 Those of you that frequent Oppo will know what car I'm talking about, but here's a reminder anyways: 2013 Chevrolet Sonic RS. I picked her up at the end of July of 2013. The Sonic is Chevy's competitor in the subcompact car game, in the same market as the Kia Rio, Mazda 2, and Ford Fiesta. So, what's it like, and how have my opinions changed after 10,000 miles?
When I was out choosing my first car I had originally seen a sensible 2005 Golf for around 10g which I had managed to make my parents agree to help me pay. We visited a Mazda dealership while still looking for cars and my mother saw this... a safe reliable car in which I would not get killed, and was very slow. What ensued was a year of exploration...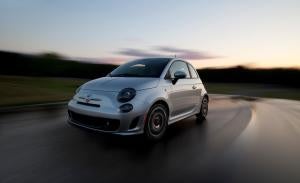 Welcome to Budget Battles a series I will be doing here on oppo from time to time. My first entry pins a Jalop favorite against it's little brother. The other day I was looking on line for some cheap sports cars and I went on Fiat's site to get to Abarth and I saw the 500 turbo so I set out to find the better deal. This is a summary of the two cars; not everything is included.
It was the car that took me to my first day of Kindergarten. It was the car that my family spent hours upon hours in, driving across America, seeing its beauties and its backwoods. Besides the a few figments of memory I have in my moms Audi before the family picked up the Swede, this is the first car I truly REMEMBER.
The Best of the Rest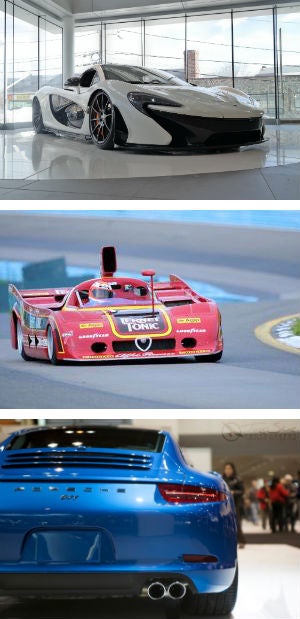 Jbh got up close and personal with a McLaren P1. Trunk Impaired 318 shared photos from the Watkins Glen Vintage Grand Prix. NinetyQ posted more photos from the Chicago Auto Show. Liquid_popcorn attended Katie's C&C. Quarterlifecrisis went to C&C in Raleigh, NC. Twinturbobmw took photos at Portland C&C. StefanT shared pictures from the XXX Import Meet 2014. AndersSim posted photos from his trip to Monaco. Mathias Rios went around the Nürburgring and sucked at it [his words]. Tentacle, Dutchman, drives French bid a farewell to his Citroën. PilotMan bought an Abarth. Sn210 polished his knob. Slant6 took some pictures of his Dart. Stuttgartobsessed shared some photos from the past while. Luc.A. did some more carspotting in the Philippines. Higu sold his Escort. Dann's dad bought a Commodore SS Ute. Jovimon7 made some upgrades to his Mustang. 6shelBfan6 bought a 1967 GT350. MR2_FTW swapped out the tires on his now lowered Cressida wagon. Gmctavish posted some condensed miscellaneous things. Cebu spotted a few interesting cars. Santiago Iglesias rallycrossed his FR-S.
As always, If I've missed something and you would like me to include it, let me know.
Fun Discussions
There were several posts that asked questions and sparked some good discussion between last Friday and Sunday. Take a peek and chime in on some of those listed below:
Just the #tips
Honorable Mentions
These posts have already been shared with Jalopnik directly but deserve to be mentioned again because they were first posted on Oppositelock:
Want to participate on Oppositelock? Check out the general handbook for posting on OppositeLock as well the Oppo tools to help you get started.