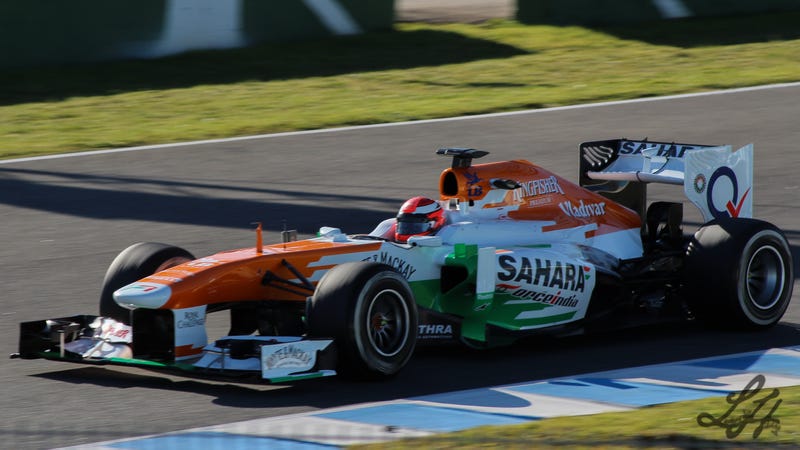 It's all satire, but its all brilliant.
FORCE INDIA
Full name: Sahara Force India Your Company Name Could Be Here F1 Team
Engine: Mercedes

Force India boss Vijay Mallya has been experiencing financial difficulties recently but denies that this will have any effect on his team. Nonetheless, at recent pre-season testing he was repeatedly heard to bark 'put it in seventh' over the radio, even during the slower corners. A team insider later admitted they had no idea how the car had performed as all their laptops were dummy display models and they had spent the entire test 'pretending' to examine data in order to 'look cool' in front of other teams. Force India will not run KERS on Paul di Resta's car this season, preferring to use a unique hybrid system that harnesses the pure power of Scottish misery. Many pundits say Adrian Sutil is a disappointing choice for second driver unless he's in the same room as them and there is glassware on the table in which case they say he is brilliant and a future world champion.
Breakdowns for other teams here