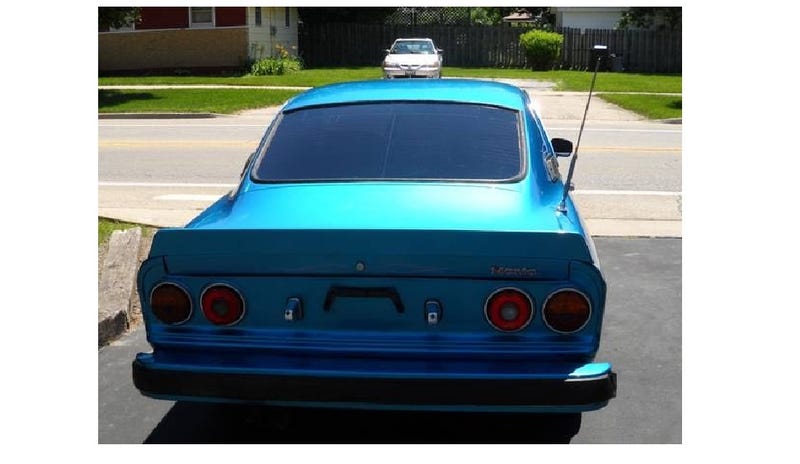 The first generation Opel Manta "A" was a lightweight two-door fastback that shared a chassis and power-train with the Opel Ascona sedan/coupe/estate. It was known as one of the better handling cars of the era and won many races/rallies not due to its engine, but because it was light and nimble.
Find this 1974 Opel Manta A for sale in Zion, IL for $5,500 via craigslist. Tip from Rod S.
The Manta featured a neat set of rear tail lights and the 1974/75 US market versions had large 5 mph impact bumpers (that can be easily swapped for the 70-73 pieces). The Manta market hasn't seen the appreciation that jettisoned the Porsche 911 into the silly money class even though Manta performance is similar to a contemporary 911T. The Manta's 1.9 liter inline-4 cylinder engine putting out 104 horsepower and 142 ft-lbs of torque wasn't powerful, but the car's 2100 lb curb weight made it fun to drive. You could put a 600 horsepower Volvo B23 engine in the front like the guys Hilmersson Racing, but rear tire life would be an issue.
Originally posted as 5k: Deep Blue: 1974 Opel Manta on Daily Turismo.
Photo credits, Craigslist, hilmersson-racing.com