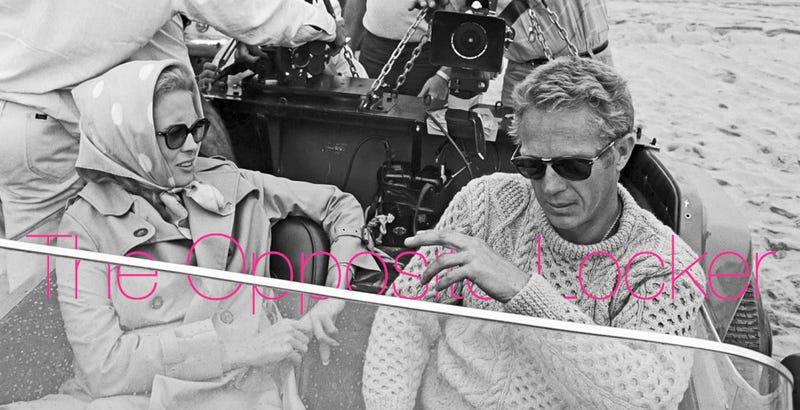 This is The Opposite Locker where we try and sort out the cool from the square. This is a discussion system detailing how cool a car is, not how fast, fun, or frivolous it may be, but how well it looks in the cat's pajamas. But, you may be asking, what makes a car cool, anyways?
Asterisked* cars are moved more than slightly from the original vote by use of veto power, and double asterisked** cars are vehicles moved back under a challenge.

Locker Space
Frigid
Chrysler 300*
Dodge Challenger
Toyota GT 86
Porsche Cayman
McLaren π
Porsche 918
Maserati GranTurismo
Aston Martin DB9
Aston Martin V12 Vantage
Jaguar F-Type
SRT Viper
Lamborghini Aventador
Cool
Ford Focus
Chevrolet Corvette (C7)
Mazda MX-5 Miata
Ford Mustang
Porsche 911
Tesla Model S
Maserati Quattroporte
Aston Martin V8 Vantage
Ferrari FF
Audi R8
Ford Fusion
Kia Optima
Mazda 6
Alfa Romeo 4C
Cadillac XTS
Fiat 500
Audi A7
Mercedes-Benz CLS
Ford Fiesta
Audi A8
Jeep Wrangler
Lotus Evora
Uncool
Nissan GT-R
Chevrolet Camaro
Porsche Boxster*
Porsche Cayenne
Ferrari 458 Italia
Lamborghini Gallardo
Ferrari LaFerrari
Nissan 370Z
Chevrolet Volt
Maserati Ghibli
BMW 3 Series
Aston Martin Vanquish*
Hyundai Genesis Coupe
Chevrolet Malibu
Hyundai Sonata
Honda Accord
Subaru Legacy
Lexus LF-A*
Buick Regal*
Volkswagen Golf*
Chevolet Silverado
Dodge Ram
Audi A5*
Jeep Grand Cherokee
Mercedes-Benz GLK
Cadillac Escalade
BMW 7 Series
Mercedes-Benz S Class
Square
Toyota Camry
Toyota Corolla
Porsche Panamera
McLaren MP4-12C*
Nissan Leaf
Toyota Prius
Nissan Altima
Chrysler 200
Dodge Avenger
Volkswagen Passat
Lexus IS
Lincoln MKZ
Ford F-150
BMW 5 Series Gran Turismo
New Kid On The Block
It's red, it's Italian, it's and Alfa Romeo... or is it? Some would call the current iteration of the brand known as Alfa Romeo just a rebadged Fiat. The question then becomes, do these new Alfa's reliability improvements make them cool? Were the old Alfa Romeos, that just break down all the time, even cool in the first place? And does this new generation of Alfa Romeos keep the characteristics of the old cars that brought us to love the Italian brand?
Alfa Romeo MiTo