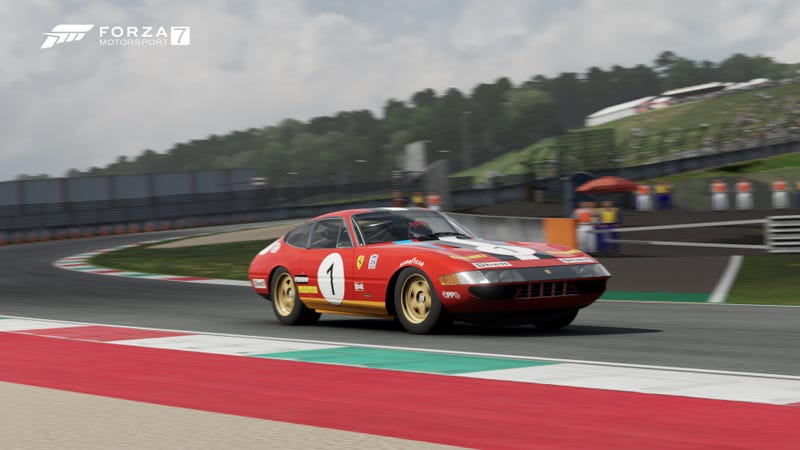 Now that Round 10 at Road Atlanta is over, it is time to start preparing for Round 11 at Mugello. If you are new to the series, check out the original post, where you can read up on the rules and sign up. Or, if you already know the plan and just need to sign up, click here to go straight to the sign up sheet.

Normally this would go up after the post race from last round, but since we're already into November and the post race is still a work in progress, this is going up now. And don't worry I haven't forgotten about the end of race stuff, that will be addressed in the round 10 post race.
At the time of this writing, BoP has not started. Wheel is still broke and being shipped out to be fixed, but I'll start it up as soon as I have it working again. Nevertheless, BoP will be finalized a week before the race at the latest, so keep an eye out for updates from me. Also don't forget to request cars ahead of time if you want to drive them.
As for the date of the race, the poll with the time options is below. Sticking with the common scheduling theme of this series, there's not a lot of dates to work with. Only four days worth to be precise. And unfortunately no Saturday nights. December should be more open though. Speaking of the final round, the voting for the first community choice race is also in this poll. Every track is included except those which are dangerous, already used, or super modern. There is also an issue regarding scoring going forward. As it stands now, I will win the GT championship purely based on attendance, and no one in Proto has been to every round. Therefore, I want to add a second drop round to the championships to bring multiple people back into the fight. Alternatively, since this more directly affects GT, it could only be applied for that. Or I could just keep things as is. The decision has been incorporated into the poll.
I'll be reposting this over the next few days, and if anything changes I'll let you know on one of those posts. If you need help setting up/testing Discord, tuning a car, or whatever else, feel free to message me here or on Discord.