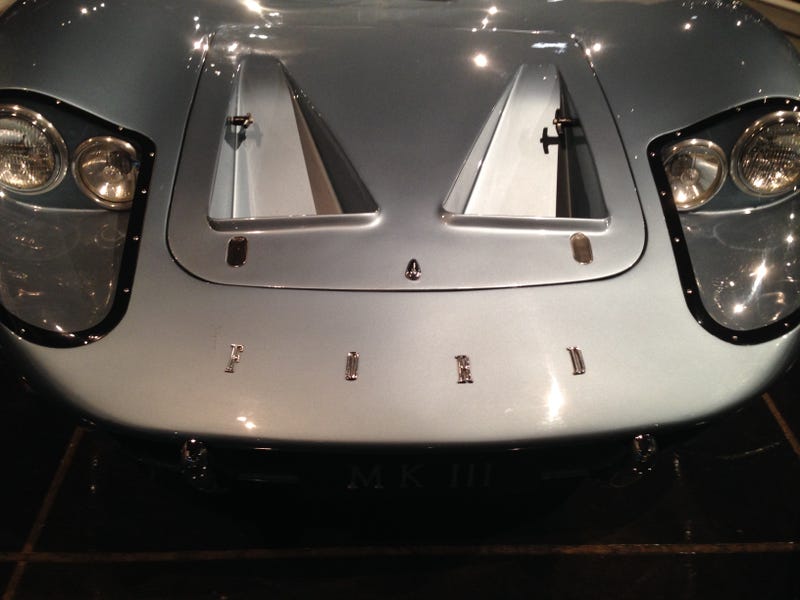 If you are ever in Los Angeles, a must-see is the Petersen Automotive Museum. On a recent trip, I had the opportunity to spend some at the Petersen before returning to LAX to fly home. The Ford GT-40 Mk III you see above was part of a special "The World's Best Sports Coupes in the World" exhibit sponsored by Jaguar.
I particularly found this E-Type amazing. It's so black, it was hard to capture it. It was sublime and there is no doubt why the curator featured it so prominently.
Racer and actor Patrick Dempsey nominated the Porsche 356. This one is owned by retired Petersen Museum Executive Director Buddy Pepp. It is a fantastic flat grey brought to an incredible sheen. Gunmetal never looked so good.
Here are few others for your dreamy gaze.
An additional must-do at the museum is the "Vault Tour". There are no pictures of it because they're prohibited. However, it was fascinating. The cars ranged from one of a kind cars from early in the last century to the actual Magnum PI Ferrari 308. Our tour guide knew the story behind nearly every car. An interesting thing was the normal cars in the collection. They were often historically significant because they were the first of a given run of cars. The first Nissan (not Datsun) brought to the States is there for instance. It's well worth the time to visit.
There is an excellent collection of motorcycles as well.
Make sure you check-in on Facebook and show them at the gift shop. I received an awesome Jaguar F-Type baseball cap.I love Jaguar F-Types.