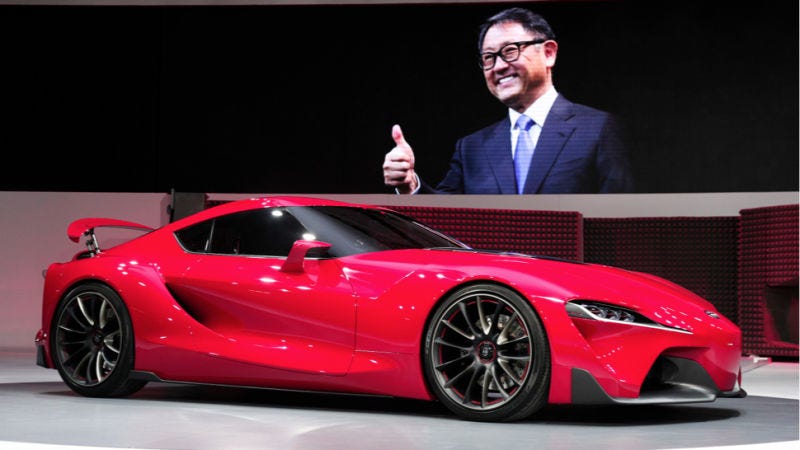 On February 24, 2010 the president of Toyota Motor Corporation, Akio Toyoda (hereafter referred to as Akio for clarity), stood before a US Congressional committee to deliver testimony on the sudden unintended acceleration debacle that was alleged to have caused 89 deaths (the National Highway Transit Safety Administration later revised the figure to five deaths), led to millions of recalled vehicles, and did tremendous damage to a brand that had been built on quality and reliability. Under the harsh media spotlight, Akio would face intense scrutiny and hours of tough grilling from members of congress. It was the toughest test yet for Akio, who had taken the presidency a scant 8 months earlier, and would be a pivotal moment in Toyota's history.

Akio acknowledged that Toyota Motor Company had lost its way in its quest to become the world's largest automaker: The feverish attention to detail, the penchant for over-engineering products, and the bulletproof reliability which had endeared the Japanese automaker to North American consumers, had been dulled by success. One reason for this was the resurgent Japanese yen, which made vehicles sold outside of the Japanese market less profitable, leading to cost cutting. But the emphasis placed on boosting production volumes by the Toyota leadership of the day to become the largest global automaker, was another. Had Toyota become the victim of its own hubris, much as GM was in the 1970s and 1980s? One thing was certain: The recalls and the damaged consumer trust dealt Toyota a severe blow, and competitors, including Volkswagen Auto Group and General Motors, moved in swiftly to capitalize. Akio Toyoda, family scion and the great-grandson of Toyota's founder, Sakichi Toyoda, would have his work cut out for him.
Like his father Shoichiro, and his grandfather Kiichiro before him, Akio would become president at Toyota, but Akio differed from his predecessors in that he had studied overseas, receiving his MBA from Babson College in Massachusetts. Moreover, he was a passionate and avid auto enthusiast who raced cars competitively. Bringing genuine automotive passion and a management style which departed from Toyota's more traditional, bottom-up and bureaucratic way, Akio would step forth and take responsibility for where the company had gone, but more importantly, where it would go in the future. For Akio, Toyota's success was a personal matter, a Jobsian mindset which manifest itself in ways like personally testing 200 cars from Toyota and its competitors within a year, and serving as a test driver in the development of new models.
He would also usher in an upheaval in Toyota's management: According to Fortune, "Akio shrank the board of directors by half and took out layers of management," as well as discarding the old Toyota tradition of rotating its top executives between departments, to leverage their expertise as specialists. His discomfort with yes-men also served as the impetus for developing a small group of five dedicated executive VPs whom he met weekly for advice, forming personal bonds which allowed for frank and candid discussions. Also gone would be the push for ever-expanding volumes, replaced by a renewed focus on sustainable profit margins, green technology, and delivering "ever-better" cars to consumers in a clear reference to Toyota's legendary kaizen philosophy. Karl Schlicht of Toyota Europe said of Akio, "he's paranoid of growing too quickly" and that "he's told everyone in the company not to chase the number one spot, but to do things right, make the best cars and the money will come."
Akio also made bold moves to address one of the long-standing criticisms of Toyota products from the Watanabe era: Enthusiasts had long lamented Toyota's abandonment of sporty cars that appealed on an emotional level, in favour of uninspiring automotive appliances. In Akio's mind, winning the hearts of enthusiasts was a key step to building brand loyalty, so he set out to change Toyota's staid image, personally intervening to produce several sports cars. This push included the LFA, Lexus' US$375,000 carbon fibre, V-10 supercar. This was no small departure for volume- and profit-conscious Toyota: Sports cars are low-volume, high-cost niche products. Despite the lofty price tag, Lexus lost money on every LFA it sold – the car was never intended to be a financial success, but a halo car, a labour of love and a bold statement to the world. This was followed up with the GT86 (along with the Scion FR-S in North America, and the Subaru BRZ), affectionately known as the "Toyobaru" in reference to Subaru's manufacturer role. The Toyobaru won numerous accolades and awards, selling 89,372 units in the U.S and Canada from 2012-2015 (including one BRZ owned by yours truly). Under Akio's leadership, Lexus and Toyota have surprised enthusiasts with sporty models such as the Lexus RC-F, GS-F and IS-F to compete with BMW's M and Mercedes' AMG models. The surprise launch of the LC-500 model due to the popularity of the LF-LC concept car with the public, and the possibility of a long-awaited successor to the Toyota Supra in the form of the FT-1 concept, also serve as indications of the new direction for Toyota. This was Akio, delivering on his candid promise of "no more boring cars."
The results of these changes look promising: the 2014 financial results show that ROE (return on equity) increased from 2.1% in 2010 to 13.7% in 2014, while ROA (return on assets) jumped from 0.7% to 4.7% in the same period. Net income attributable to Toyota Motor Corp. jumped from 209 million yen to 1.8 billion yen over the same period, with a year-over-year increase in 2014 of 16.4%, 73.5% and 89.5% for Net Revenues, Operating Income, and Net Income attributable to Toyota Motor Corp. respectively. Globally, Toyota regained the crown as the world's largest automaker from Volkswagen Auto Group, which briefly eclipsed the Japanese giant in 2015 and now faces fallout from its own emissions scandal. This followed several crises, including further recalls, the 2011 tsunami, which disrupted supply chains and allowed General Motors to briefly take the global crown, as well as a period of renewed strength for the Japanese yen. Despite all these challenges, Toyota has been able to regain consumers' trust, improve profits, and shake the image of being Japan's version of Buick. At the core of the turnaround, has been Akio Toyoda and his personal vision of what Toyota needs to be. Not bad for an enfant terrible more comfortable at the racetrack than in the boardroom – for Akio Toyoda, the business is personal.
(originally posted on LinkedIn Feb 16 2016)