Quick summary: It had a bunch of new modular designs on it that were used on many different cars, and some off topic excursions on other points.
I make no claims that any below statements are correct , also bit of a dry read. Yay for information! -confetti-

The SC400 is often mistaken as a derivative of the Mark 4 Supra when in actuality it's the other way around. But the plot is not as shallow as it seems because the SC400s the first platform to culminate many of toyotas highly engineered devices into one.for example it is said the hundreds of millions were dropped into the development of the 1uzfe motor but it can be said that those hundreds of millions were actually spent laying the groundwork for Toyota V8 over the next 20 or 30 years.

To best explain, many parts of the UZ motor are interchangeable, oil filter flanges, water pumps, exhaust manifolds and many other pieces are direct swaps. More importantly they engineered a generation of bulletproof motors with some snazzy features such as 6 bolt main bearing , hypereuetic pistons, alloy block with aluminum alloy heads and intake manifolds. This motor actually weighs less than a 2JZ and in stock form makes more horsepower at the same or higher reliability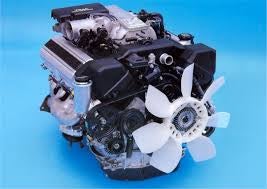 But even with all that over engineering the first generation 1uzfe (1989 through 93) had specs that arent awe inspiring at 260 feet pound of torque and 250 horsepower. you feel a little better when you look at a dyno, the torque curve is basically a plateau that starts at 1500 RPM and lowers a little after 4800. horsepower on the other hand starts slow while gradually and consistently Rising until it Peaks around 5500 RPM.
Whys the motor performance so lackluster?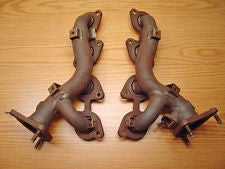 It was 1989. But Jokes Aside the size and package constraints were a fairly difficult challenge. This was due to the very tall heads, having 32 valves, 4 camshafts, and an oversquare design. Some truly diabolical exhaust manifolds were used to fit it between the frame rails.(another reason for the low output) Nevertheless the first gens are bulletproof, Rockin the thickest rods of any in the UZ family, their also non interference so when the timing belt that never got replaced snaps, the motor isn't trash
The Supra shares many SC400 components and/or designs, an example is that the entire rear subframe can be swapped between the two. Front control arms are identical to each other. another point is that the diff between the SC400, 300, Supra, GS400, and 300 are also direct bolt ons although different drive shafts may be necessary. Supra, SC, LS, and first gen IS brake caliper bolt bolt points are all the same.
calty Design Studios made the SC400 as a revolutionary new form featuring no flat surfaces in 1989. what is said to have been influential to car design in general. It transformed from concept to product with relatively little change, the biggest being the addition of high-beam,"nostrils."
The design translated into its sports version as the Supra retaining the original two headlights, long thin tail lights, and the fundamentals smooth curves. It almost goes without saying that the Supra chassis was just a mildly tweeked SC, Gas tank position was different, the supra was a liftback, it weighed about 200 pounds less, and was a few inches shorter but the meat of it never changed.
100's of million were dumped into the motor 100's of million were dumped into the cars LS and SC, but really I think that money was spent developing a brand new company Lexus and solidifying the future of Toyota. By Creating and using new tech for these vehicles they were presenting tech to phase out the old. They created a much needed base to lunch into the 21st century.