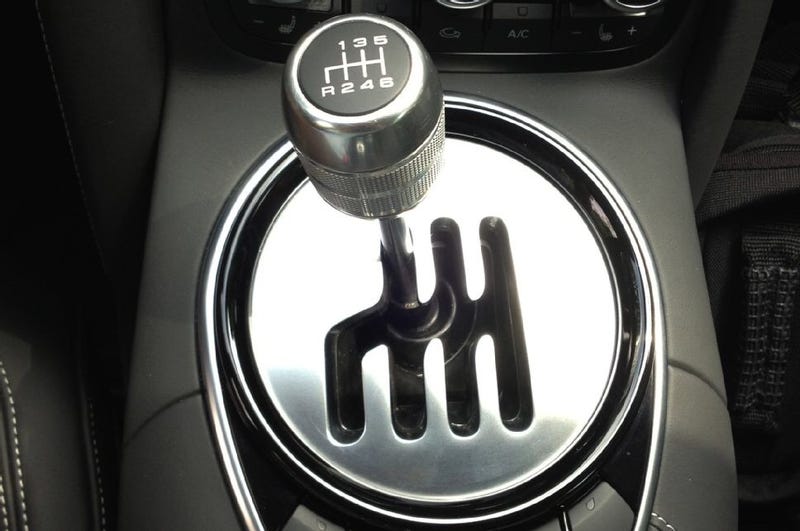 You reach over; quieting the sound that ended your slumber. You sit up, ready for a new day.
You stand before your closet contemplating what recipe of tie, shirt and suit will you enjoy today. Red or blue, straight or bow - the possibilities seem infinite.
At the mirror a red tie hangs from your neck. Powerful, bold – you are happy with your decision.
In the kitchen, refrigerator door open and chilled air escaping, you ponder – bagel or omelet?
The sweetness of cream cheese is washed away with each sip of coffee while you listen for the local traffic report. How bad it will be today, you wonder. Another bite of your bagel.
Sweet and crunchy – you are happy with your decision.
Cautiously you back out of the drive way. The temporary tag a mark of new, a catalyst for your exaggerated alertness. Still rolling slightly backwards, you place the shifter into first. Your left and right foot, moving in perfect contrasting harmony, smoothly moves the car forward.
Grasping the shifter, you smile – you are happy with your decision.
A car is sanctuary, expression, personal illustration. Shifting a car is a promise of work. A labor intensive pledge to be more than a spectator. Mastering the work creates a team of one, driver and machine. It's a partnership of adoration that stems from a visceral desire to make your own decisions.
Shifting is freedom. Good or bad, it's human. Full of potential error, deficient in precision and open to abuse; it's human. And human is emotion.
Shifting is human decision. Your decision. Shifting is manifest engineered emotion.
Choice is good. Choice is decision. Decision is shifting.
———-
This originally was written on May 12, 2012 on my website I accidentally let die. I recently stumbled across an archive of my website.