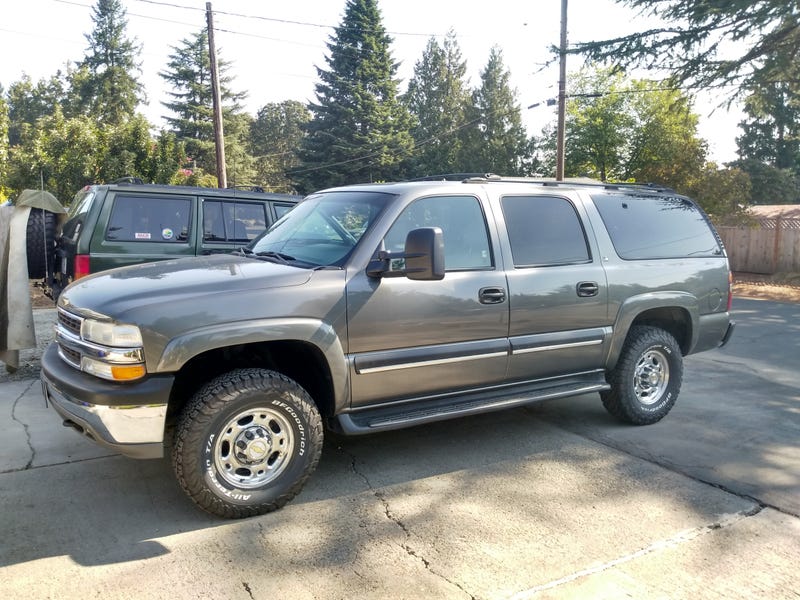 Suburban: doing well. It got a new radiator on Monday, as well as new plugs and fawnseh MSD wires. The plugs and wires were the originals with 138k miles and were the reason it couldn't get out of its own way from a dead stop. It runs so much stronger now! Still gets terrible fuel economy.
Jeep: I've been dailying it after a long hiatus from the road. It was doing wonderfully and even achieved a respectable 16 mpg on the last tank! I was daydreaming about taking it on a road trip in the future... Then, it hard broke. I clutched in, shifted to neutral and rolled to a stop for a light. Light turns green, clutch in, first gear selected, ease out on the clutch and into the gas, move forward about a foot and BAM! If felt like I slammed into a brick wall. Tried for forward motion a couple more times in a confused panic with similar results. Trailered it home, and there it sits.
Studebaker: lol...
Travel trailer: lots of new wood, stainless hardware, paint and sealant. Perhaps it won't dissolve further in the coming rains.
Toyota... Rav4? RAV4? RAV-4?: It's still an ugly, awful thing that lives in the driveway.