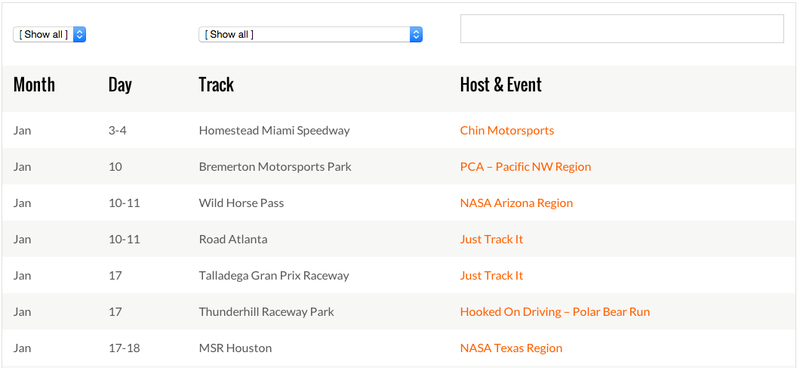 Back by popular demand is the SUPER ENORMOUS HPDE SCHEDULE, 2015 EDITION. On this list you'll find the majority of all high performance driving events and open track days across the entire country. Hosts include AUDI Club, BMW CCA, NASA, SCCA, PCA, Track Daze, FATT and many more.
Search filters have been placed at the top to allow you to quickly filter all results by track, month and organizing body. Please have a look and tell all your track buddies about us! The list is not complete but we build upon it whenever we find more days so if you know somebody organizing a track day that isn't on the list, have them leave a comment at the bottom or email us and we'll get it added with a quickness!
MERRY CHRISTMAS, HAPPY HOLIDAYS AND HAPPY NEW YEAR!