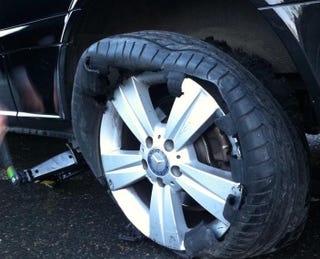 The French taxis are not happy with the new competition. After forcing our government to take a decree saying Uber and the likes should wait 15 minutes before taking someone, they are now on strike. This morning they embushed a Uber car, slashed its tires, broke the windows, with passengers inside. It's possible it would have gone very bad if the Uber driver hadn't been able to get out of the trap.
Other reports (on twitter indicate) that they embushed other cars, stole passengers cellphones and threw rocks on Uber cars (while they were travelling on the motorway...) as well as on non-striking taxis.
This thing is getting out of hand...
Source :
http://www.rudebaguette.com/2014/01/13/tax…