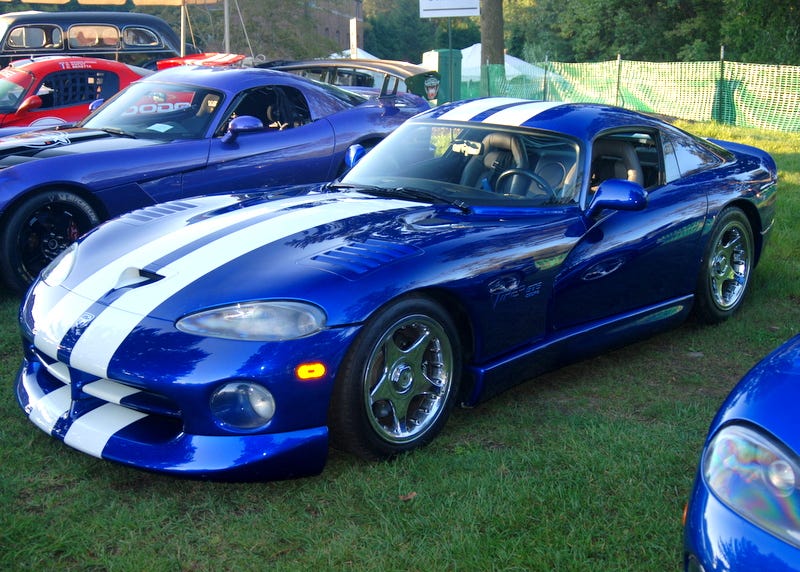 Lehto's Law is the revived version of a radio show I did a while back, where I talked about consumer law and took phone callers. Sometimes, I was known to wander off-topic and discuss other things of interest. To me. More often than not, the topic was cars. Which really wasn't that far afield, considering how my law practice is all about cars.
So for this week's podcast, I detour a bit from the law and recap three of the coolest cars I've gotten to drive in my lifetime. Keep in mind that I am not a professional car writer, so for me to get behind the wheel of a cool car takes some doing - and a ton of dumb luck. All of which I explain in this podcast.
Each of these resulted in a magazine article as well as giving me more fodder for pieces here. Interestingly, the Viper GTS is third on my list. And the pic above is not the one I drove. I just grabbed a pic from my digital collection since the pics I have from my drive are of the old school paper kind and not as pretty.
I also had the opportunity to drive a former NASCAR Dodge Charger Daytona - one driven by Bobby Isaac, 1970 NASCAR champ. I've written a bit about him here and elsewhere. And then there was the Chrysler Turbine Car. I may have mentioned that one before.
I have also written a book about the Chrysler Turbine car and am currently finishing up a book on the winged cars - the Charger Daytona and the Plymouth Superbird. It's the circle of life. And if cars aren't your thing - or you really really just want a fix of "the law" - then make sure you heard last week's episode: Five Laws We Need Now to help consumers.
One last note: My podcast is about the cross the 20,000-listens threshold, an unbelievable number considering that I had less than 250 listens the first month I did this. Last month I had more than 10,000. Thanks everyone!
Follow me on Twitter: @stevelehto
Hear my podcast on iTunes: Lehto's Law
Steve Lehto has been practicing law for 23 years, almost exclusively in consumer protection and Michigan lemon law. He wrote The Lemon Law Bible and Chrysler's Turbine Car: The Rise and Fall of Detroit's Coolest Creation.
This website may supply general information about the law but it is for informational purposes only. This does not create an attorney-client relationship and is not meant to constitute legal advice, so the good news is we're not billing you by the hour for reading this. The bad news is that you shouldn't act upon any of the information without consulting a qualified professional attorney who will, probably, bill you by the hour.