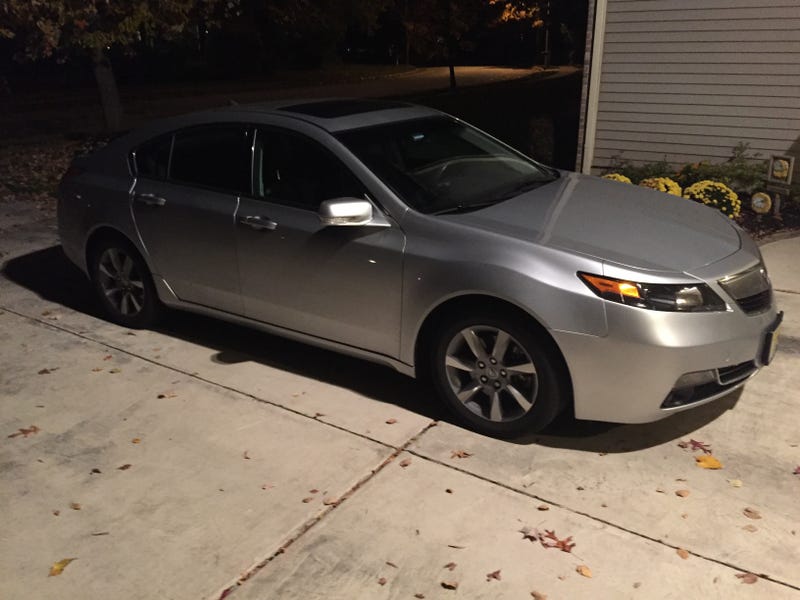 Excuse bad pic, but I can't believe we've had the Acura for 3 years already! 67,335 miles and still running strong! Bought it October 25, 2012.
Also, here's the only picture I took at Cars & Coffee yesterday.
My uncle's C6 in the foreground and a matte blue wrapped Gallardo in the back as well as a C7.