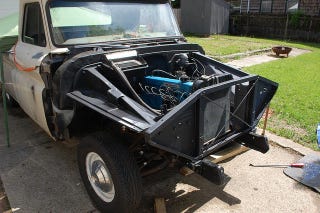 After spending the week getting the radiator support & some other small inner structure parts painted & bedlined, I was finally able to put the inner structure of the nose together, which meant I could start the truck without the radiator taking a dive into the fan.
I was so excited I drove it around the block like this.
Also installed a Pertronix electronic ignition, truck now starts with a quick turn of the key as opposed to the fight it used to be to get the engine to turn over.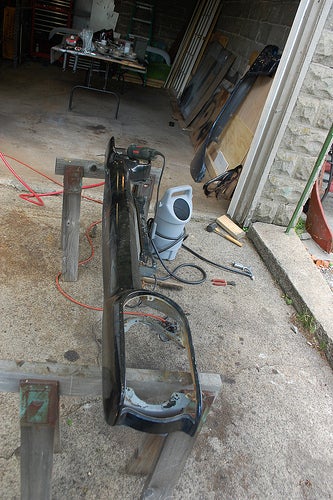 Now I'm working on getting the front sheetmetal that doesn't need welding repairs in primer so I can hang it.
I'll probably put the crappy hood & fenders back on so I can drive the truck while I do the rust repair on the better panels.