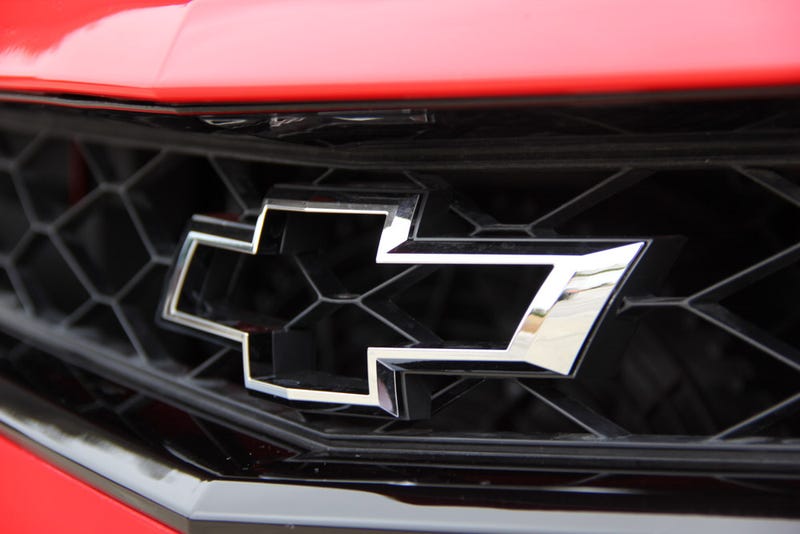 Chevy unveiled the newest Camaro ZL1 and with it keep talking about the revised Flowtie. The Flowtie is if you recall, a unique Chevy badge made specifically to increase airflow to the engine bay on high-performance models. I will be honest, I'm a bit disappointed in Chevy has not made reference to the original use of the Flowtie on one of the most performance oriented cars to ever use the Flowtie, a true Godfather of the ZL1 & Z28 Camaros. That car is the third gen, Chevy Cavalier Base.
See, Chevy originally invented the Flowtie in the early 90's as a way to reduce mass on the upcoming performance spec version of the Cavalier called the Cavalier Base. The crack team of product planners and designers wanted the third gen Cavalier to set the streets on fire with attainable performance right from the factory. With this goal in mind, they set out to build it a truly unique car that was so far ahead of it's time that only now do we see other companies like Porsche and Lotus using similar principals to make higher performance models. The highlights of what Chevy's performance team was able to accomplish are listed below.
I've also included a link that will allow you to search all of Craiglist so you, yes you, can come to know the amazing cutting edge performance of the first Flowtie Chevy, the Cavalier Base.
Flowtie: Weight savings of .8 oz

Unpainted bumpers: Weight savings of 14 oz (this was only available on the earlier, much more hard core models)
Performance Steering Wheel Plastics w/ Performance Grip Positions: Weight savings of 2 lbs

Steel Wheels: Weight savings of 1 oz per wheel

Unpainted door handles: Weight savings of 12 oz

Thinnest Paint ever applied to a factory car: Weight savings of 6 oz

Thinnest clearcoat ever applied to a factory car: Weight savings of 35 oz

Manual Crank windows: Weight savings of 1 lbs per door

Manual locks: Weight savings of 1.5 lbs per door

Ultra ridged interior plastics: Weight savings of 13 oz

Speaker Reduction: Weight savings of 3 lbs

Factory bald tires: Weight savings of 2 lbs per wheel

Lightweight Seat Fabrics: Weight savings of 2 oz per seat
Additional Lightweight Performance Cars Like The Cavalier Base: