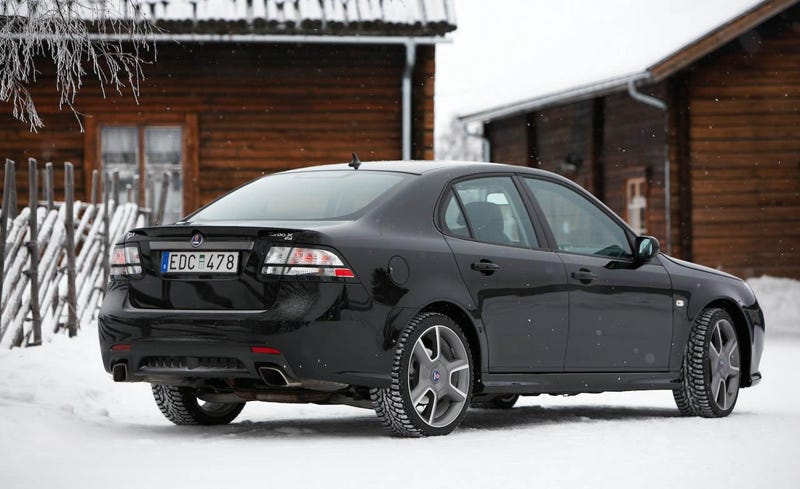 Well it was never really dead...but it was at the shop for a good week and a half. Finally picked it up this morning and gosh I know why I was having withdrawals.
The summary of the work done:
New intercooler
That was all it needed apparently. The intercooler had been punctured and repaired poorly, once the patch went it started leaking horribly. I asked the shop to check out the reverse lights and apparently it was a total pain to get to the electrics. The lights were good but the switch was bad and, because Saab, you can't get a new one. This is really the first part that we - my family - has not been able to get for any of our saabs (2011 9-5, 2011 9-4x, 2007 9-3 Aero sportcombi, 2008 9-3 Turbo X). It's a minor issue and nothing I'm dying to have fixed, people will just have to see that my car is moving backwards and there are no lights to accompany said motion.
Now however it needs a new rear driver's side tire. The sidewall has a bubble in it and I really don't want it to blow out (duh). It has Continental Contitrac Extreme DWS 245/35/R17s and they're ok. Apparently from a few review the sidewalls are weak so ideally I could swap them, but they're practically new and have decent grip. Nothing to write home about in the dry, great wet grip, and good snow grip.