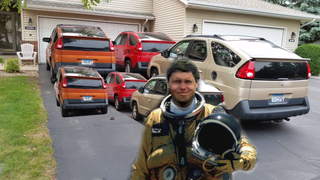 I don't know of any ludicrous speeding tickets so I can't participate in today's QOTD, but it did remind me of my favorite Aztek story.
This is an expanded excerpt from Raphael Orlove's book Aztek Driver: Driving the World's ugliest Midsize Crossover (which happens to be out of print and ludicrously expensive now, and it doesn't exist, I wish I had bought a copy when I could have afforded it).
Ferrari Berlinetta Boxer.