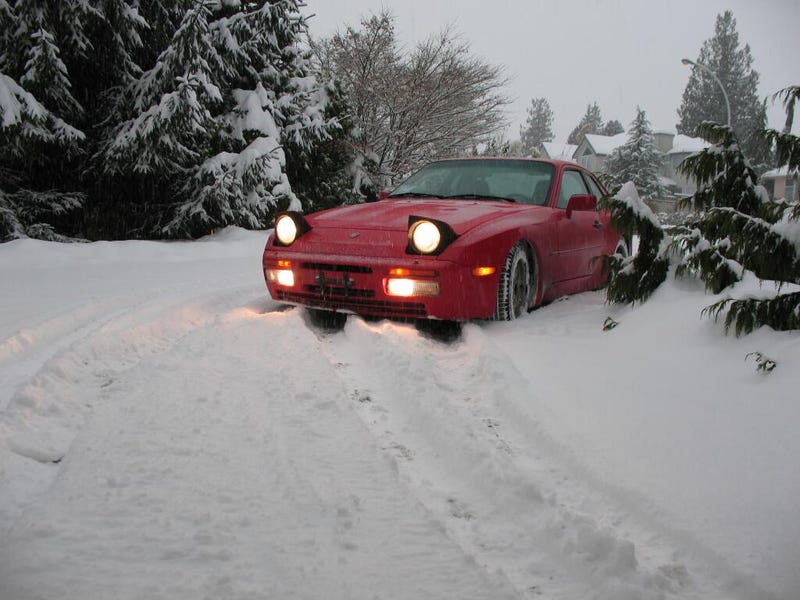 To drive it! Stef is going to kill me for this...
I'll explain why. I reckon with enough preventative maintenance and some extreme modifications, it could survive one Michigan winter without a single issue, then I can save up more cash and get myself more than a $3k beater; something better.
Logically, my first concern is the underbody. What you see above is the belly of the car; I wasn't kidding when I said it's gone 118k miles and 30 years without seeing a winter. So I'm thinking of coating that belly with a LOT of rust protection(Rustoleum, POR-15, Hammerite, or whatever's best) to keep protect what's already clean underneath. I'd probably spend a day or two doing that work.
Up next would be body panels. Keeping that sexy red body clean. I don't how if wax would help in this situation, but seeing as it helps with rain and snow, I'm gonna put A LOT of wax coatings on the car before winter; and that should help some I think?
And then of course a set of cheap winter wheels and a good set of tires and I should be all set for one season. What do you guys think? Any recommendations for the rust protection or things I should add?
Once again, this isn't official, but just an idea.