You may have heard of Boston Whaler, and their claim of being "the Unsinkable Legend" - well, they do make great boats, and furthermore, they put their money where their mouth is by cutting various examples of their boats in half for demonstration purposes. They even drive them around, sometimes, which is bold.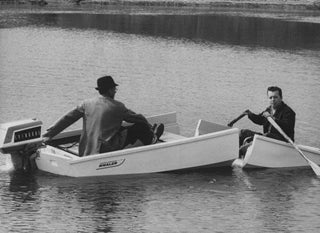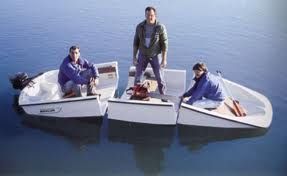 ---
A quick Google image search shows you what I'm talking about (above).

Well, ladies and gentlemen, now is YOUR CHANCE to own one!! I mean, literally to own one of the demo boats, cut in half, to show how they use so much foam in the hull that it can't be sunk.

Some assembly required.

Could use a quick wash too. Before or after you "glue it back together" that's up to you. For just $500!