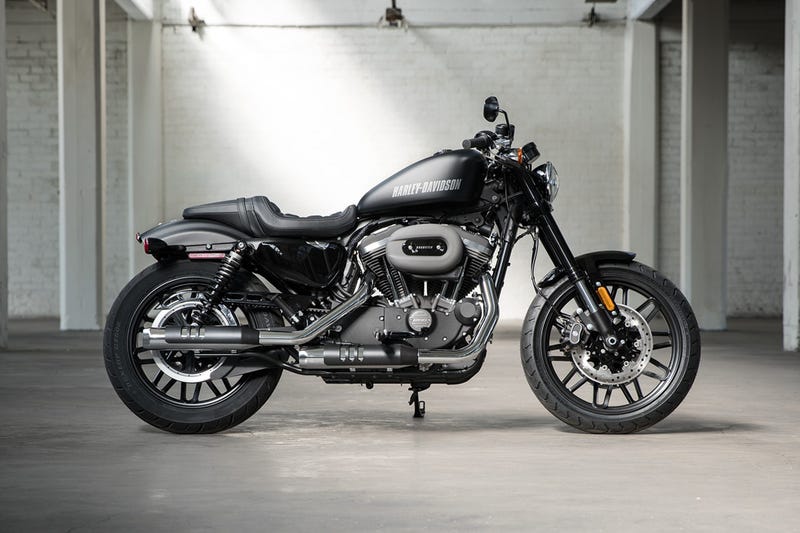 Harley Davidson just released the 2016 Roadster, which as you can see is a hopped up, more sport oriented Sportster. I currently have a 2008 883 Sportster, which I love, but have been wanting to make some changes to. The new Roadster is everything I want to do to my current bike, all wrapped up in a convenient package, and with a warranty. It's blacked out 1200cc, with the bobbed rear fender with the blinker/taillight combo, has a good looking set of shorty pipes that wont be obnoxiously loud, nice wheels, a usable passenger seat for shorter rides, and my favorite part, decent shocks, USD forks, and dual disks!
Currently my bike is probably worth around $4,500, and the Roadster starts at $11,199. Upgrading would be a $6,699 difference, and that's tough to justify purely from a I have a good bike that meets all my needs point, but when considering all of the work and parts I would have to buy for my current bike, it actually seems to be a pretty good deal.
Regardless of what kind of "deal" it may be, and my wants and desires, the finances probably wouldn't allow it right now anyway because the wife and I are trying to hammer away some debt as quick as we can. Perhaps in a few years I can pick one up with 973 miles on it, for a heavily discounted price. Until then I'll continue to drool in front of my screen, and possibly on the dealership floor.