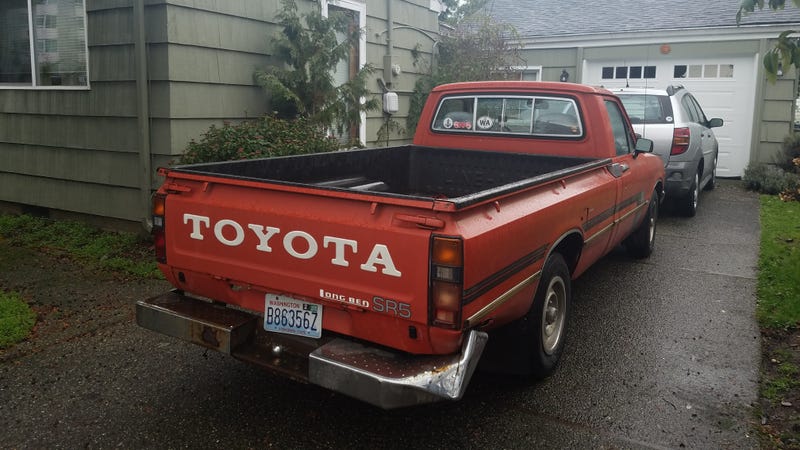 I just changed the oil on these two. And by taking my sweet time, I managed to not spill a drop of oil on my driveway this time! ... Well. A lot less, anyway.

Pontiac Vibe notes:
- As always, not a drop of oil missing. Drain pan showed maybe a few bits of the pan gasket degrading, but it's still not leaking so no problem.
- Had to top off the coolant. Second time in over two years, so I'm not going to worry too much about it.
- Needs a brake job on the rear... freaking drums, too.
Longbed notes:
- Has always leaked oil like an environmental disaster. Situation and rust-proofing as usual.
- Shield your eyes because this it what it looks like under the hood of a truck that sat outside for 6 years in the PNW without being driven before I bought it, which now sits outside all year anyway... But at least I actually use it!
- Master brake cylinder is now leaking at the flange. First real problem I've had in four years! Might be the inner seals... I'm just buying a new one online today.

- Coolant was topped off, first time in two years I've done that though.
- Still the best vehicle purchase I've made and may ever make.
Happy Sunday to you all.