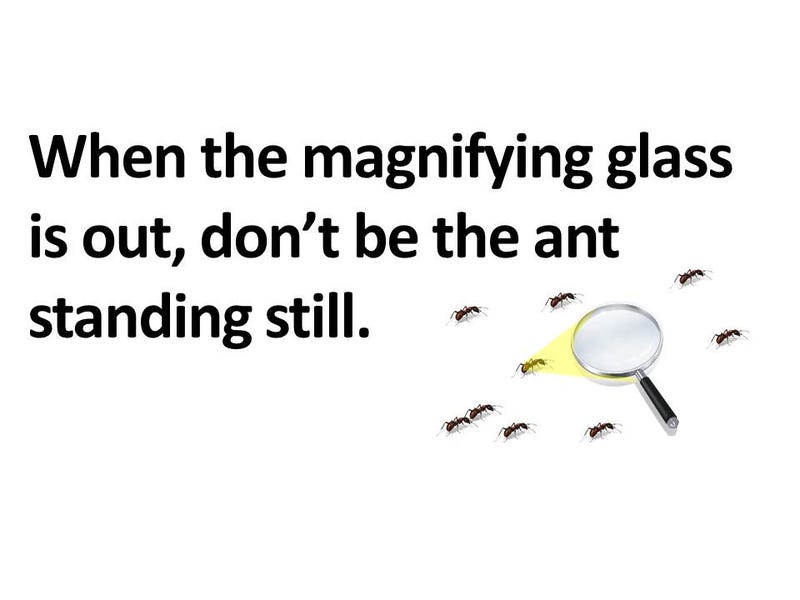 RECALLPOCALYPSE IS UPON US. GOD SAVE US ALL.
Hold your children close, and your Miata closer, as there's no telling when this defect bloodbath will end. All across the globe automaker's stocks are plummeting, criminal charges are being considered and people can't even buy cars as they've been deemed unsafe for human consumption.
OK. So things aren't that bad (unless you're GM), but the recall mania has shed some light on the recall process, a process that I believe is flawed, slow and still, even after TREAD Act, highly guarded.
Quick! Release the Recalls!
Many in the media have taken the position that automakers are announcing recalls in hopes they'll go unnoticed in the shadow of the GM recall process, or never-ending stream of bad processes/decisions/life choices.
I have a different take on the situation and I can explain it in a proverb that I made up. We'll call this a Mexican-American proverb as I am Mexican-American and not Chinese so calling it a Chinese proverb would make very little sense.
When the magnifying glass is out, don't be the ant standing still.
Rather than thinking automakers want to hide recalls, my [conspiracy] theory is that they all stepped back and took a renewed look at outstanding field reports, complaints, engineering analysis and asked one question - "Where do we have vulnerabilities? Where could end up GMing ourselves?" This reflection resulted in automakers taking a new, rather liberal policy, and maybe even applying a new "when to recall" metric towards recalls.
Granted, my wild speculation is as just supported as others in the media who've conjured up similar theories. Good for the goose, good for the gander. Right?
When did they know what they knew?
As you may remember I wrote a post a few weeks ago regarding the most recent recall involving Nissan passenger air bags documenting the number of complaints and the date those complaints were received by NHTSA.
I've done a similar bit of research regarding the Toyota recall of the spiral cable (air bag component). The graph below was constructed using NHTSA's database as of April 10, 2014. I created an access database using NHTSA's 1.1M records. From there I filtered by make, Toyota, and then found any record containing the word "spiral cable." This resulted in 188 records. I then took those and graphed them by the date they were received by NHTSA and entered into the consumer complaint database.
These numbers are not sales-weighted or by-model, so 7 complaints in a 3 month period for a model that sells 150,000 units a year might not stand out. But, and here is my "but" – when something like a cable that supports a device like an airbag shows multiple signs of failure (almost all complaints were made after having repairs completed) red flags should go off somewhere, if not NHTSA, then hopefully Toyota. I'm not saying they didn't react, I'm simply showing the incidents and how they correlate to the actual recall date.
It's important to note that most of the data the public has access to is limited to consumer complaints received by NHTSA. That means to know about this specific defect someone had to take the time out of their day to call or write NHTSA.
Automakers on the other hand have access to not only more data, but more granular data as well, to include warranty claims, service reports, engineering analysis, field reports, etc.
But EWR is public data, right?
Some of the information I mentioned above has to be transmitted to NHTSA but only if there are "requests or demands for relief related to a crash, the failure of a component or system, or a fire originating in or from a vehicle." If you die and no one sues the automaker – no need to report it!
These are called Early Warning Reports. And NHTSA decided that the general public doesn't need to see actual EWR documents.
"NHTSA is not making the information available in the exact manner in which it was received from the manufacturer. Some data will remain confidential, including warranty claims, consumer complaints to the manufacturer, field reports…"
*I should note here that if NHTSA investigators decide to examine a component through the official investigative process many of the documents listed above will be released, after a confidentiality screening.
So, what does NHTSA make available from the Early Warning Reports? This:
That is all the information you get. Why? NHTSA concluded releasing anything further, like the actual complaints, warranty claims or lawsuits would be bad for automaker business.
Then again, do we, the general public, really need all the complicated legal and engineering information? I doubt it. So I do, in some sense, see that side of the argument, which I don't think was ever actually made.

During the EWR rulemaking process there was much debate as to the harm it would cause to automakers should the "full compendium" of information be made public, like many argue the law intended it to be, such as Public Citizen.
The Automotive Alliance, a lobbying group for automakers, said
""the unfairness of subjecting the submitting manufacturers to the competitive harm that would flow from the disclosure of early warning information."
Competitive harm? They clarify here:
"The Alliance submitted affidavit evidence with its comments from an automotive marketing consultant to support its claim that the early warning reporting information relates to issues of importance to new car buyers, and therefore that the material is likely to be used (and potentially misused) in the competitive marketplace. The Alliance pointed out that the most significant factors cited by automobile consumers when choosing a vehicle relate to reliability, quality and dependability all factors upon which the early warning reporting information is likely to shed some light."
The Reliability Rouse
Automakers are concerned that if people were to be made aware of the full scope and range of their vehicle problems, buyers might draw the conclusion their products were less reliable. And that is bad for business and NHTSA agrees with this position as argued in court and in multiple agency memorandums on the topic of EWR and how the Freedom of Information Act applies.
The one thing that I can't wrap my head around is - how can it be tolerable to publish consumer vehicle complaints submitted to NHTSA, yet also take the position that releasing in-full consumer complaints or warranty claims received by an automaker would cause catastrophic competitive harm?